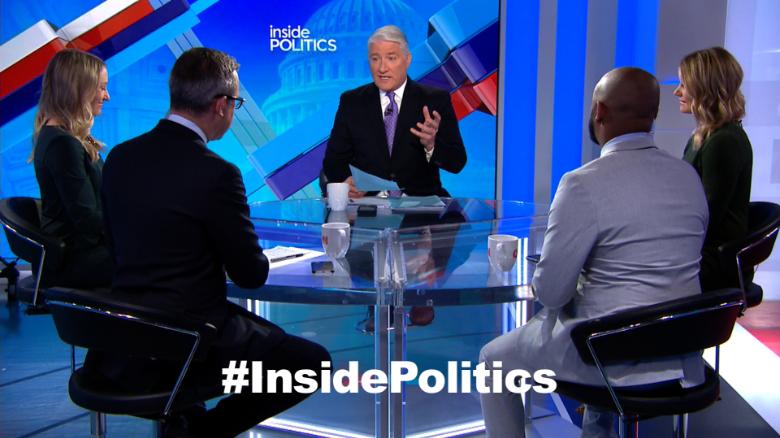 Washington (CNN)Here are the stories our panel of top political reporters will be watching for in the days ahead in this week's "Inside Politics" forecast.
Hillary Clinton may not be ready to give up on her Oval Office dreams, CNN's Jeff Zeleny reports.
"Clinton is telling people that she's not closing the doors to the idea of running in 2020," Zeleny said. "I'm told by three people that as recently as this week, she was telling people that look, given all this news from the indictments, particularly the Roger Stone indictment, she talked to several people, saying 'look, I'm not closing the doors to this.'"
Still, Zeleny said, "it does not mean that there's a campaign-in-waiting, or a plan in the works." And one close Clinton friend told Zeleny "it would surprise me greatly if she actually did it."
"Most losing presidential candidates never totally close the doors to running for president" again, Zeleny said. "But I think we have to at least leave our mind open to the possibility that she is still talking about it. She wants to take on Trump. Could she win a Democratic primary to do it? I don't know the answer to that."
Big tech companies like Amazon, Facebook, and Google have never been more powerful — and are likely to face growing scrutiny this year both on Capitol Hill and the presidential campaign trail.
New York Times reporter Astead Herndon said some candidates are more passionate about the issue than others.
"I came back from South Carolina and posed the same question to Sen. [Elizabeth] Warren and Sen. [Kamala] Harris, about whether they would break up tech giants and what they think they need to do to possibly rein them in," Herndon said. "Warren lights up, talks about antitrust law, talks about the possibility of breaking them up, and says that's something that she thinks needs to happen."
"She is a senator from California, has worked with these companies for a while, she demurred and said, 'I'll get back to you later,'" Herndon said. "I think it's an interesting way to know at the beginning of those two campaigns, they are both focusing on different things. Sen. Warren is way more comfortable in talking about issues like that."
Now that the government is open,…