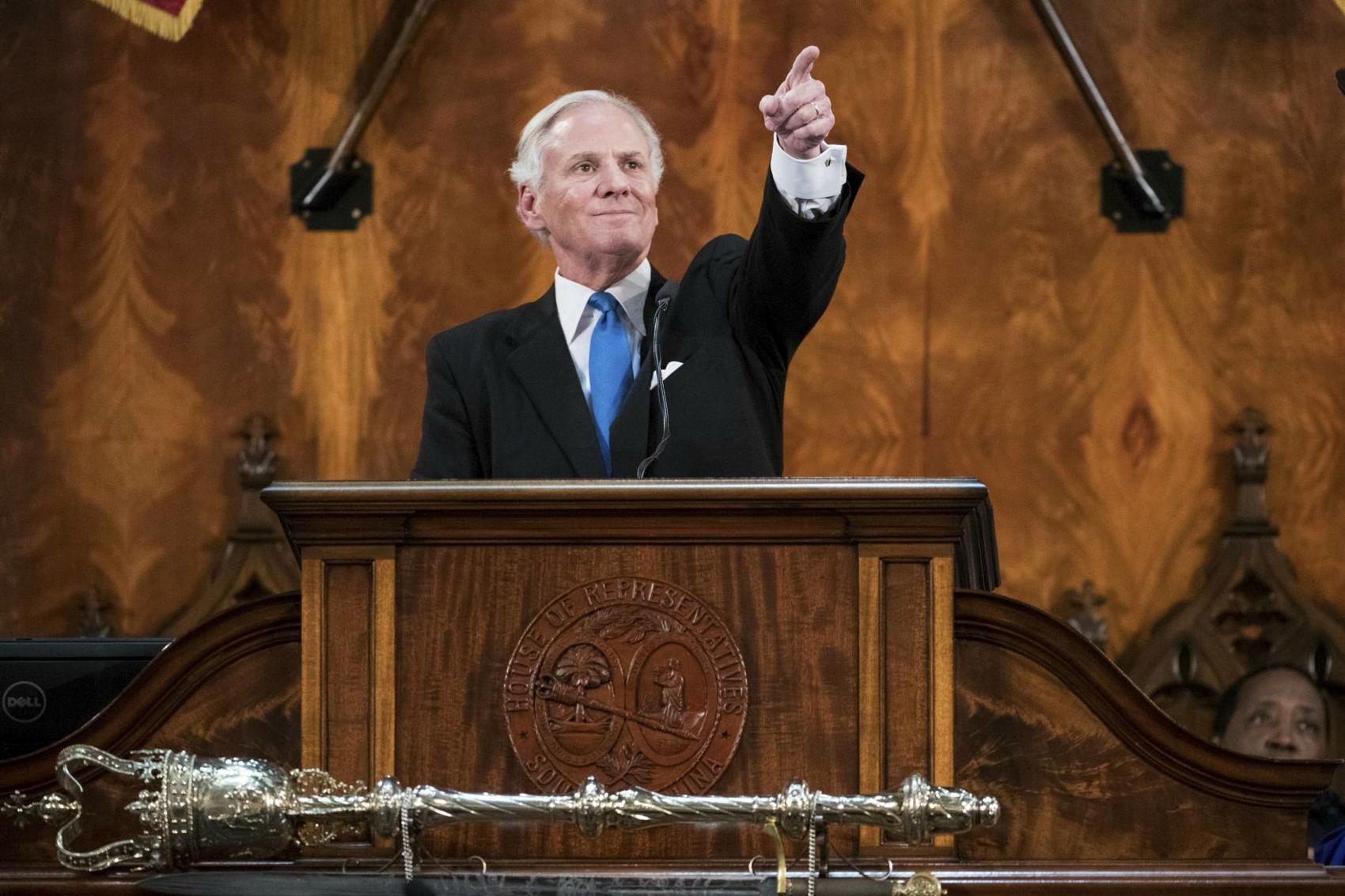 COLUMBIA — Gov. Henry McMaster pledged in his State of the State address to "change everything" to fix South Carolina ailing schools, promising to back administrative changes proposed by the General Assembly this year meant to improve a system long ranked among the country's worst.
House Speaker Jay Lucas, R-Hartsville, and Senate Education Committee Chairman Greg Hembree, R-North Myrtle Beach, are expected to introduce bills that would eliminate testing seen as a burden to teachers, consolidate some of the state's more than 80 school districts, replace "non-productive" school boards and curb social promotions between grades, McMaster said Wednesday.
"Send me these reforms, and I will sign them into law," he said amid a loud applause from the joint session of the Legislature.
The push to improve South Carolina schools in the Statehouse comes after The Post and Courier's Minimally Adequate series that detailed how the state's education system is failing students, teachers and businesses.
"Being perceived as weak in any part of our state in education is not good," McMaster said. "But being perceived as not committed to fixing it is disastrous."
McMaster repeated his promise from his inaugural address this month that the "'Corridor of Shame' will be a distant memory" — a reference to a term used for struggling rural schools along the Interstate 95 corridor. He said he promised to "change everything" with education after speaking with a superintendent in Lee County, a rural area where many students don't stay to work and live.
Confidence for education changes is high since McMaster is coordinating efforts with the House and Senate.
The governor and legislative leaders agreed to have state economists develop a new schools…