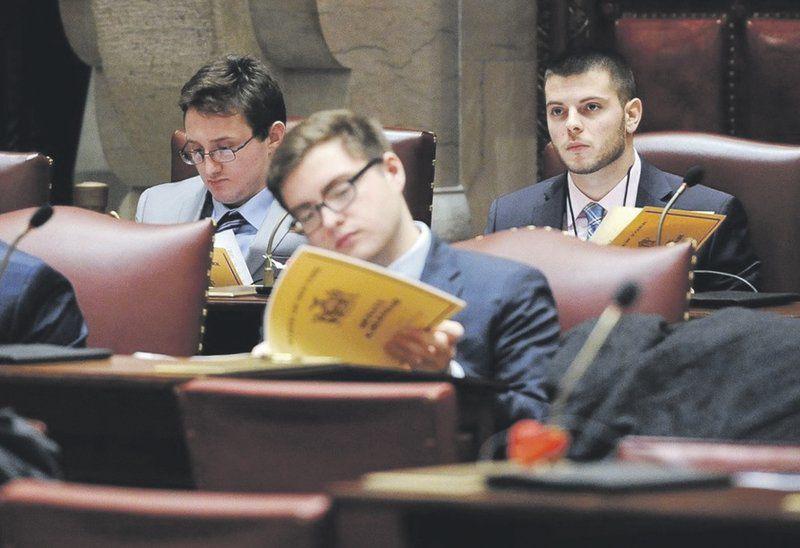 Two Hartwick College students are exploring the New York political arena through internships for state senators.
Political science students Joe Nolan, a senior, and Theo Malone, a junior, were among 30 students selected across the state for for the Undergraduate Session Assistant Program.
Nolan is working with state Sen. Jen Metzger, D-Rosendale, of the 42nd Senate District, and Malone will intern for Sen. Robert Antonacci, R-Syracuse, of the 50th Senate District, until the middle of April.
The interns were assigned to senators with consideration of the policy areas they were most interested in; Nolan chose agriculture for its economic importance upstate and said he was pleased to be working with Metzger, who was named chairwoman of the Senate Agriculture Committee in December.
The Gilbertsville native learned more about issues facing farmers and lobbied for inclusion of friendly policies in the federal farm bill during previous internships with the National Sustainable Agriculture…