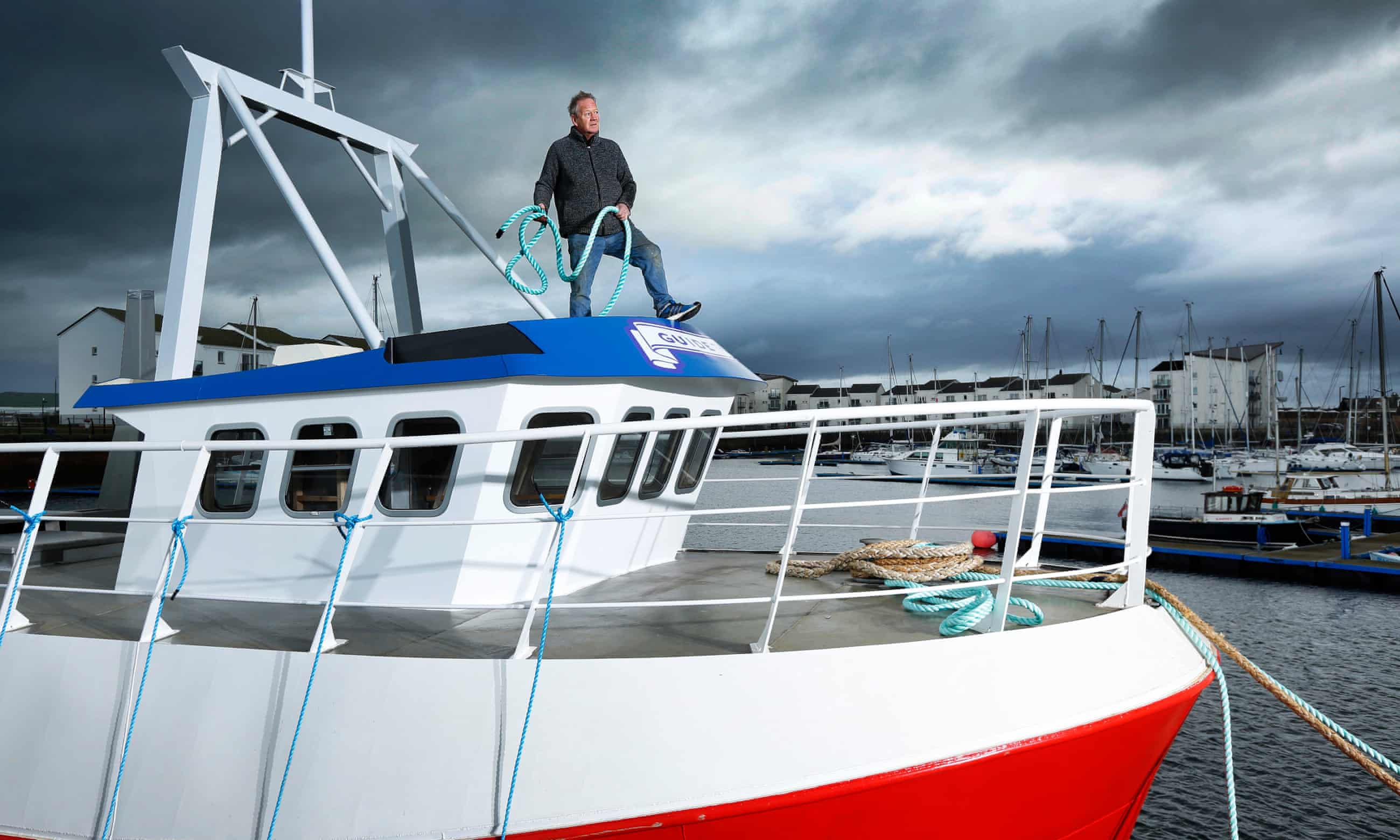 It's a slow sunrise over the Clyde Marina in Ardrossan, on Scotland's west coast, where Alistair Roberts is fitting the wheelhouse in his new fishing boat, Guide Them.
"It's the first boat to be built on the Clyde for 14 years," he says, proudly. "It'll be up and running at the end of March, just at the bad time," he adds, referring to the date when the UK is scheduled to leave the EU, regardless of whether a Brexit deal has been reached. "So there's me who needs their head looked at!"
While he works on the quayside, Roberts has two other boats out on the water, run by six men, including his son, catching prawns. They will land at 6pm, when the catch, which might range from langoustines to smaller prawns for scampi, is taken to Glasgow for processing, then transported to Boulogne to be distributed throughout France.
A lifelong fisherman and, like most of his community, a Brexit supporter, Roberts initially appears sanguine about his industry's future, particularly in the event of a no-deal scenario: "I think there will be a hiccup for a couple of months."
However, he admits he does have concerns. "I've spent £700,000 on a new boat. I owe the bank money, I can't afford to have delays at the ports. On the west coast, it's not just the crew who will be affected, it's the whole community: the diesel man, the engineer, the netmaker. My boy left school at 16 and he's now 27. He doesn't know anything else. I'm worried whether he's got a future."
On account of Britain's steadfastly conservative taste in fish, it exports the majority of its home-caught catch. High-value produce such as that sold by Roberts, including lobster, crab and scallop, and often sold live to upmarket restaurants in France and Spain, is most at risk from the border delays looming after 29 March.
"The transport has to be very quick," says Ronald Scordia, the managing director at Angelbond, which processes Roberts' prawn catch. "If the trucks leave tonight they can be on the plate for lunch the next day. But we don't know what the new customs paperwork will be, especially for live produce. Our concern is losing time, and if that is the case then the only option is to freeze all the produce."