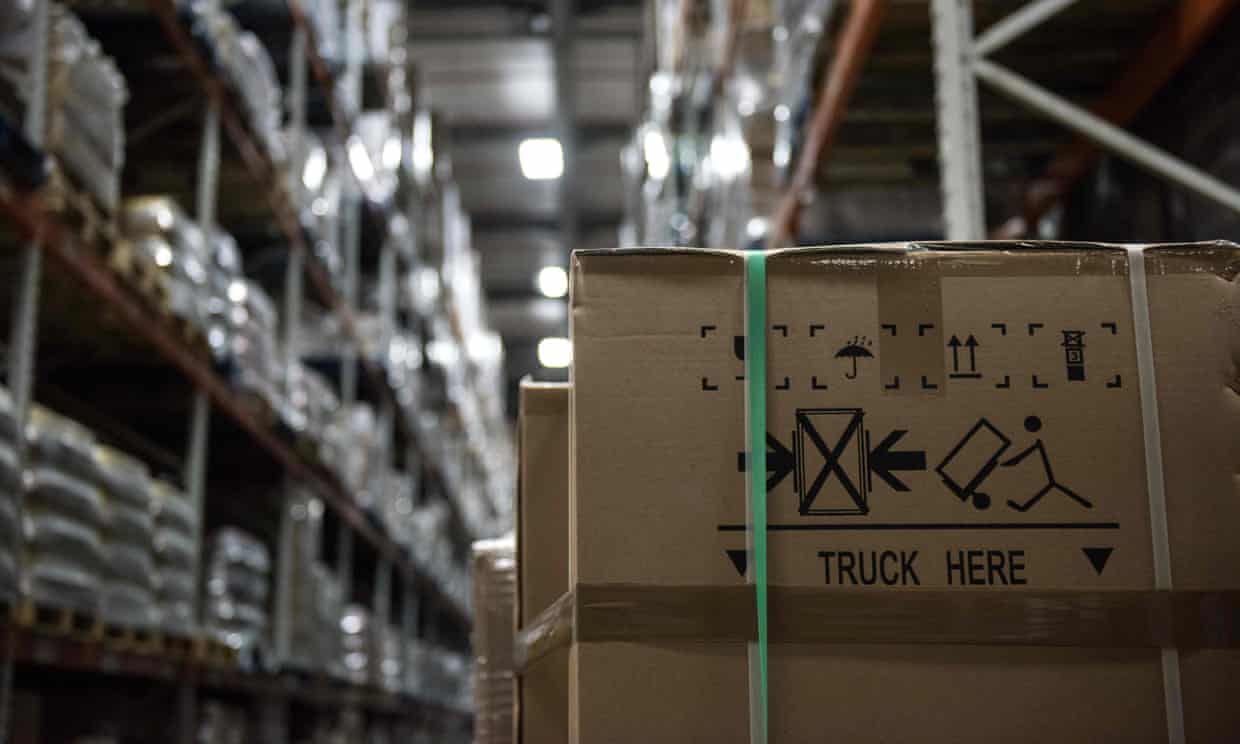 Three-quarters of UK warehouse owners say their space is full to capacity and storage costs have soared by up to 25% in the past three months after a surge in Brexit-related inquiries.
The UK Warehousing Association (UKWA), whose 750 members have more than 9.3m sq metres (100m sq ft) of space nationwide, said there was a shortage of space close to major cities for stockpiling goods in case of holdups at ports after a no-deal exit from the EU.
A survey of UKWA members from across the country last month found 85% had received Brexit-related inquiries. About 75% were unable to take on more business from new customers.
Businesses have been seeking storage for goods ranging from food ingredients to cat food, packaging materials and finished consumer products in an effort to ensure stocks do not run low in the event of no deal or any deal with the EU that slowed up the free flow of goods.
Richard Perriman, the UK supply chain development manager at Horizon Cargo, which has a 7,430 sq metre warehouse with space for up to 6,000 pallets near the M20 access route to Dover, said the facility was now slightly over capacity having been only half full when it opened in 2017.
"We have seen more unsolicited inquiries from people out of the blue looking for space. We're having almost daily conversations with clients about the impact of Brexit on them."
He said the company had a big increase in inquiries starting in August last year and was now receiving three to four a week compared with one or two a month previously. He said Horizon had been asked…