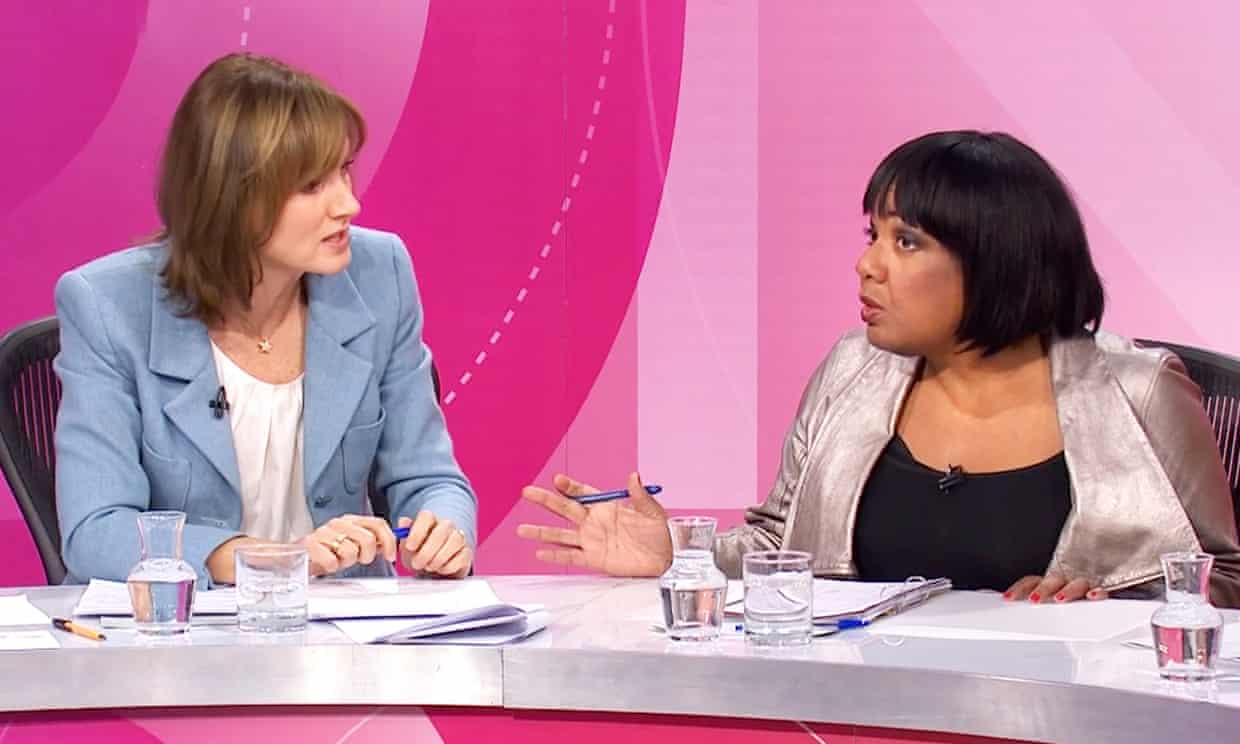 The Labour party has lodged a formal complaint with the BBC over the treatment of shadow home secretary Diane Abbott by the new Question Time presenter, Fiona Bruce during Thursday's show.
Last week, Abbott accused the programme of legitimising racist abuse, claiming she was repeatedly interrupted and singled out before the episode, with Bruce stepping in to correct her, wrongly, over the latest Labour polling figures.
Labour has also demanded to see footage from the audience warm-up before the show amid allegations the crowd in Derby had been "whipped up" against Abbott. She said she had also been told Bruce made unpleasant remarks about her before the recording began.
The BBC said they were "sorry" to hear of Abbott's concerns and had sought to reassure her team that social media claims made about the warm-up, which have gone viral, were false.
"We are appalled by the treatment of Diane Abbott on BBC's Question Time," a spokesperson for the MP for Hackney North and Stoke Newington said. "It was clear that a hostile atmosphere was whipped up, propped up by reports of inappropriate and sexist commentary in the audience warm-up session.
"A public broadcaster like the BBC should be expected to be a model…