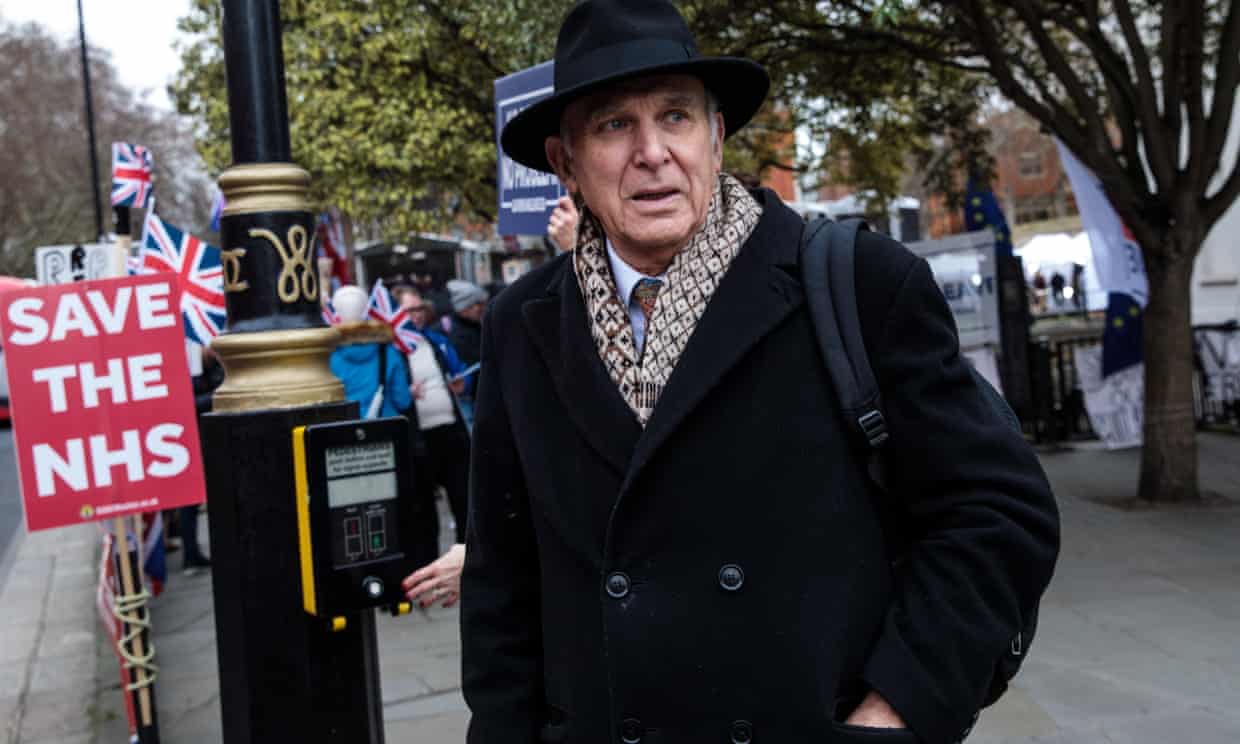 Cabinet ministers involved in cross-party talks on how to break the Brexit deadlock have given the first indication that they are prepared to examine plans for a potential second referendum on the UK's departure from the EU, according to the Liberal Democrat leader, Sir Vince Cable.
The offer to examine a possible timetable for a second vote drawn up by the Lib Dems was made during discussions between senior Liberal Democrats and two cabinet ministers involved in the talks, Michael Gove and David Lidington, in the Cabinet Office on Thursday morning.
While Theresa May's government remains strongly opposed to the idea of returning the issue of Brexit to the electorate, the revelation by Cable shows that ministers are determined to look at a wide range of ideas being put forward by opposition parties.
The government insists that any referendum that could reverse the 2016 decision to leave the EU would be a betrayal of the will of the people. It has also suggested that a second vote would take up to a year to prepare and conduct. But the Liberal Democrats have produced draft legislation which they say would allow one to be held far sooner: before the next European elections in May.
Cable spoke in the Commons to the prime minister on Wednesday evening, after Labour's no-confidence motion was defeated and soon after May had said she was ready to open talks on a way forward with opposition MPs, including party leaders. Cable stressed in those talks with May, which were described as "polite and cordial", that his party's central demand was for a second referendum.
While May reiterated her opposition to the idea to Cable, senior Lib Dems then repeated the demand at the subsequent meeting with Gove and Lidington on Thursday. The Lib Dems…