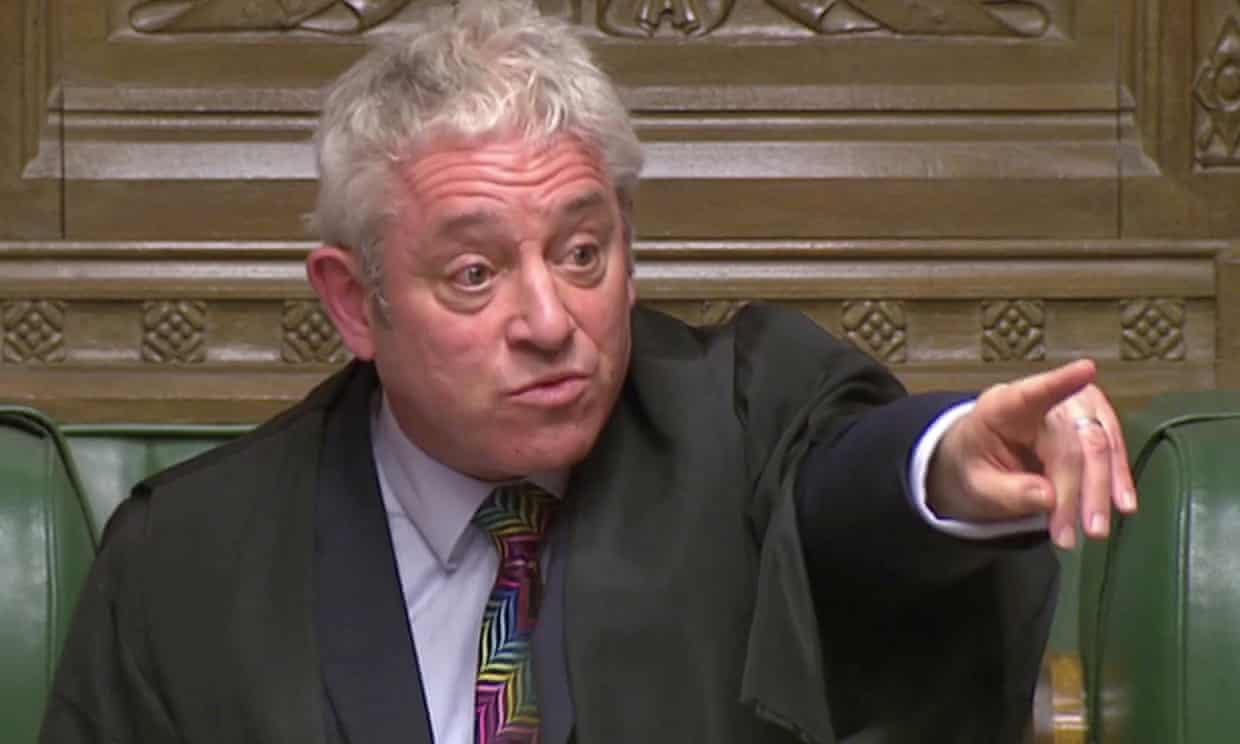 The speaker of the House of Commons, John Bercow, is considering abandoning his plans to step down this summer after cabinet ministers threatened to deny him a peerage because of his alleged "bias" against the government over Brexit.
Friends of the speaker who have been in touch with him in the last 48 hours told the Observer that Bercow is now "seriously reflecting" on whether to stay on – possibly until 2022.
Government sources briefed last week that someone who had "cheated centuries of procedure" should not expect to be elevated to the House of Lords.
One source who knows Bercow's thinking said that if the Conservative government was seeking to "punish" the speaker for how he conducted parliamentary business – and themselves defy centuries of convention under which speakers are granted peerages on retirement – he could well exercise his right to remain in the Commons chair until the end of this parliament, rather than leave soon after Brexit.
Allies of Bercow said he fundamentally disapproved of attempts to bully him into toeing the government line.
The extraordinary row between the speaker and the government is further poisoning the atmosphere in parliament as it grapples with the Brexit crisis, following the crushing defeat last week of Theresa May's Brexit deal.
Bercow is seen by many Tories as too sympathetic to Labour and those seeking to soften or thwart Brexit.
As senior Tory and Labour MPs step up efforts over the coming days to seize control over the Brexit process from the government, Bercow's role will be pivotal. A senior MP at the centre of moves to ensure parliament takes control of Brexit said: "The speaker will play a critical role in the coming days, selecting amendments and determining parliamentary business. If ministers thought it was a good idea to put his back up they may regret it."