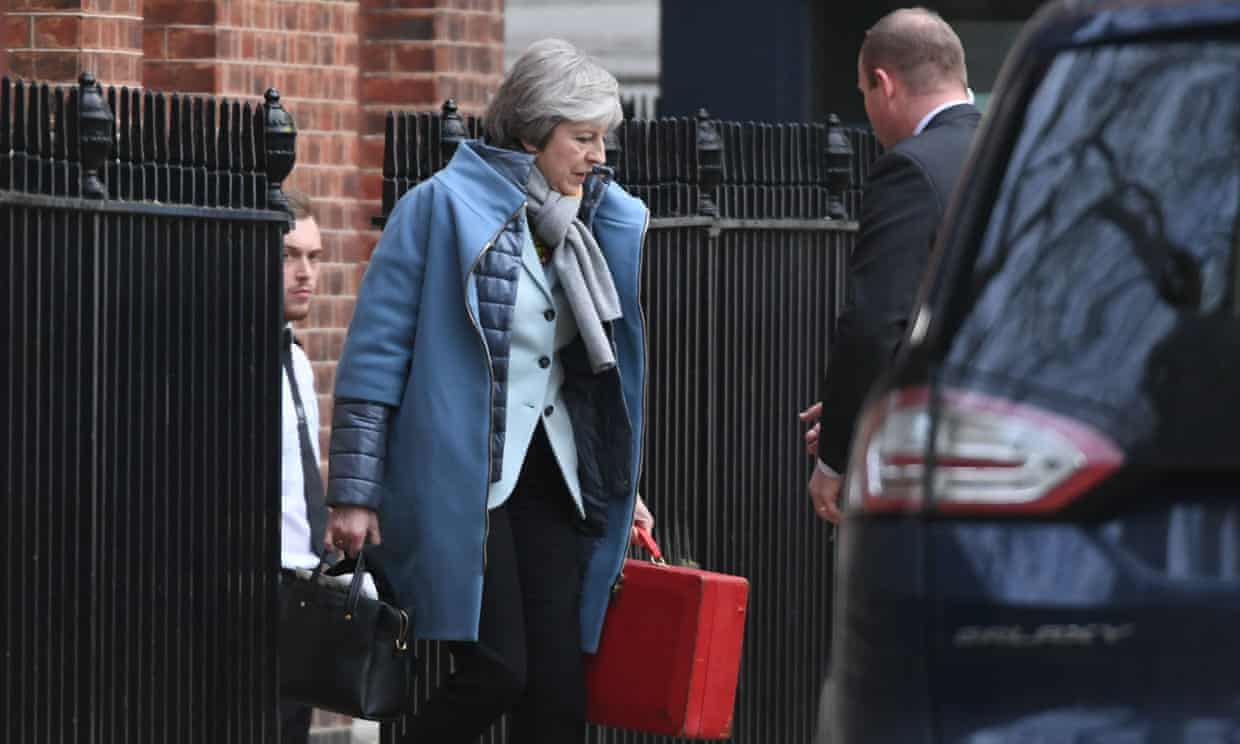 Soft-Brexit cabinet ministers fear that Theresa May is determined to appease hardline leavers rather than reach out across the House of Commons, after key figures were excluded from discussions with other ministers.
May spoke to senior figures including the home secretary, Sajid Javid, the foreign secretary, Jeremy Hunt, the attorney general, Geoffrey Cox, the leader of the Commons, Andrea Leadsom, the environment secretary, Michael Gove, and the international development secretary, Penny Mordaunt.
Ministers who have urged a more flexible route, such as the chancellor, Philip Hammond, and the work and pensions secretary, Amber Rudd, the justice secretary, David Gauke, and the business secretary, Greg Clark, were not at either of the two lunchtime meetings on Friday. However, government sources suggested this may have been down to logistics.
Gauke has previously said the government should not be "boxed in" when it explores new ways to get a Brexit deal through parliament. Rudd has also said there should be "everything on the table because the priority is to find a negotiated settlement".
Downing Street said the prime minister wanted to update cabinet ministers about her talks with MPs, which included her allies in the Democratic Unionist party, and senior Brexiters such as Iain Duncan Smith, Owen Paterson and Steve Baker, who are members of the European Research Group (ERG).
One cabinet source questioned why May was prioritising the views of those who had done so much to damage her.
"The ERG spent two years conjuring up every violent image they could think of in order to discredit the PM," the source said. "Then they tried to bring her down. And then when that failed, they tossed her carefully crafted Brexit plan in the bin. Remind me why we are inching towards this mob?"
Those in attendance said they had been reassured May was not seeking to find a customs union compromise arrangement in order to get the deal through parliament.
Cabinet sources said ministers at the Friday meetings had pressed the PM for reassurance that her public statements rejecting any movement on a customs union or a referendum reflected what was being said in private.
"It was a classic 'listening mode' meeting which did not take us much further, but there were reassurances that a customs union and a second referendum are not the direction this is…