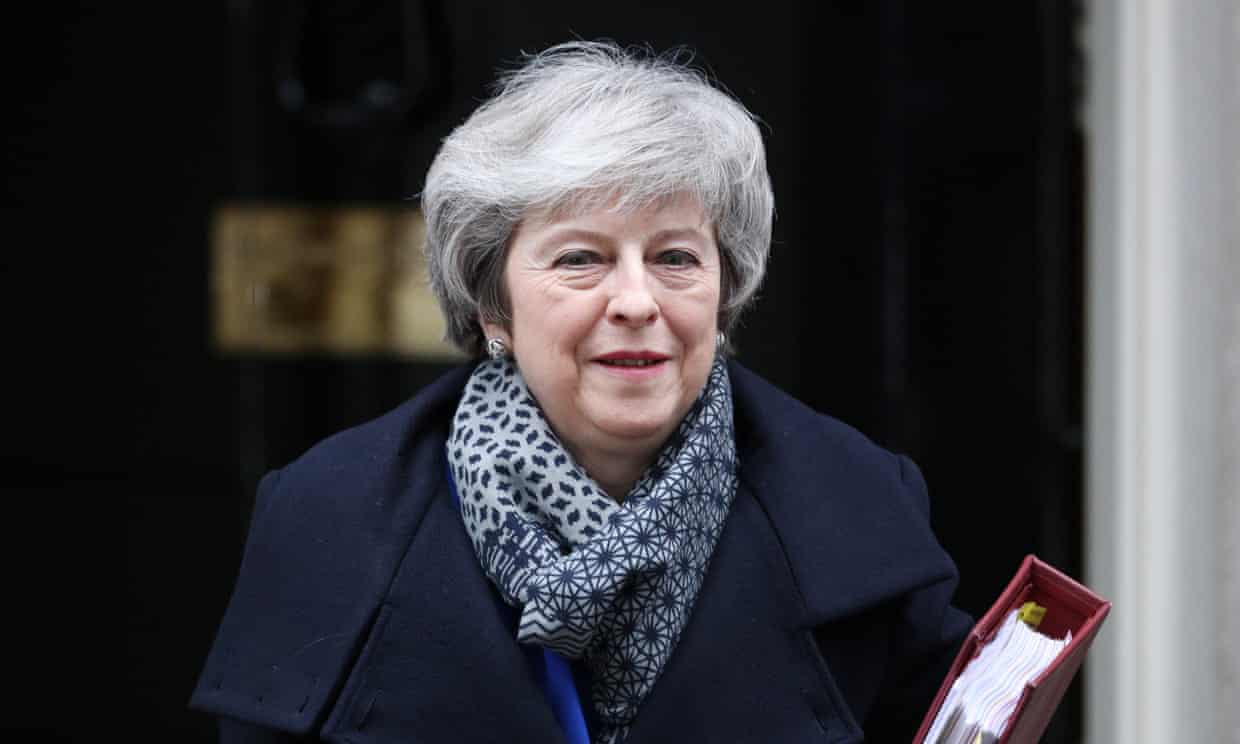 Theresa May has told Jeremy Corbyn his demand that she rule out a no-deal scenario as a prerequisite for Brexit talks is "an impossible condition" and called on him to join cross-party discussions immediately.
In a letter to Corbyn on Thursday afternoon, written after the Labour leader dismissed her request for talks as a "stunt", May said that she would be "happy to discuss" the Labour leader's ideas. She urged him to "talk and see if we can begin to find a way forward for our country on Brexit".
Referring to Corbyn's instruction to Labour MPs not to meet with her, May asked: "Is it right to ask your MPs not to seek a solution with the government?"
The proposed talks have been stymied by Corbyn's insistence that a no-deal must be ruled out as a precondition and May's insistence that doing so would not be workable. In her letter she wrote: "It is not within the government's power to rule out no deal."
May has been meeting other party leaders in the aftermath of the resounding defeat for her Brexit plan in the House of Commons earlier this week. A number of Labour MPs have defied their leader's instruction not to engage in discussions designed to find a plan that might command a majority.
Earlier, Downing Street insisted the prime minister was determined to stick to her "principles" on Brexit, including rejecting a customs union and a second referendum.
With the clock running down to Brexit day on 29 March, May kicked off Thursday's talks with the Green party MP, Caroline Lucas.
May's official spokesman insisted these conversations would be approached "in a constructive spirit, and wanting to hear what the various groups have to say".
But when asked whether May was willing to flex any of her negotiating red lines, he said they remained in place.
"Where people have pre-existing positions, of course they will want to make their argument for them, and the PM is going to listen, but you understand the principles which the PM holds, which she believes honour the result of the referendum," he said.