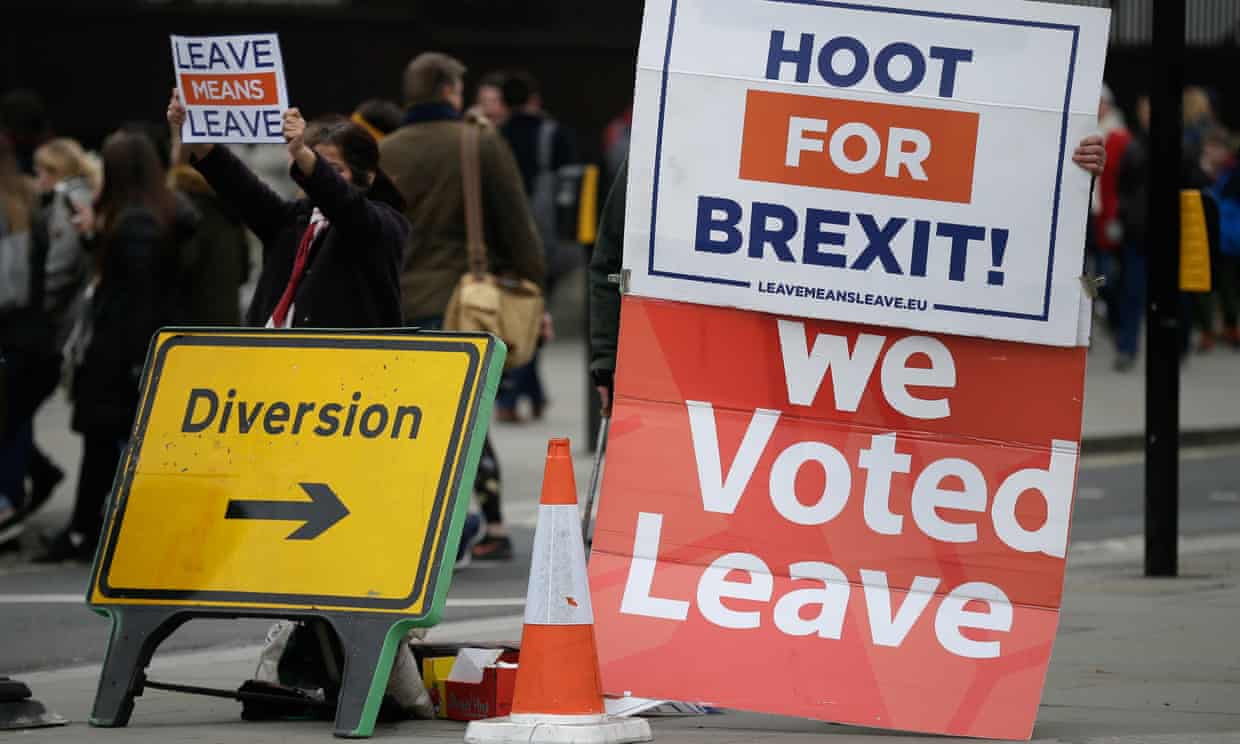 After Tuesday night's crushing defeat for Theresa May's Brexit deal, there is perhaps one thing on which almost all MPs can agree: there is no obvious consensual route forward. Following are the main possibilities, the obstacles they face and an educated guess at how much support they might command. Most of them would probably involve an extension of article 50 beyond the 29 March deadline. Revoking article 50 is also possible, but unlikely without a second referendum.
Tweaked version of May's deal
This appears to be the prime minister's current choice: use the heavy loss to go back to Brussels and beg for another concession on the Irish backstop. The problem is that the only changes to the mechanism that would change minds – a guaranteed end date and/or a unilateral pull-out mechanism – have been definitively ruled out by the EU.
Likely support in Commons: little more than the 202 seen on Tuesday if May secures no real changes.
No-deal departure
This is still the default option if MPs find no other way out – a departure on 29 March and a switch to trading on World Trade Organisation terms. However, the Commons has already shown there is a clear majority against this happening, by backing Labour MP Yvette Cooper's amendment seeking to prevent it happening. And plenty of senior Conservatives have made it clear they would back action to prevent May from pushing ahead with this.
Likely support in Commons: perhaps fewer than 100 would accept it; many fewer want it as a stated ideal choice.
Norway-plus/single market/Efta
These options are closely interlinked, if not the same – for…