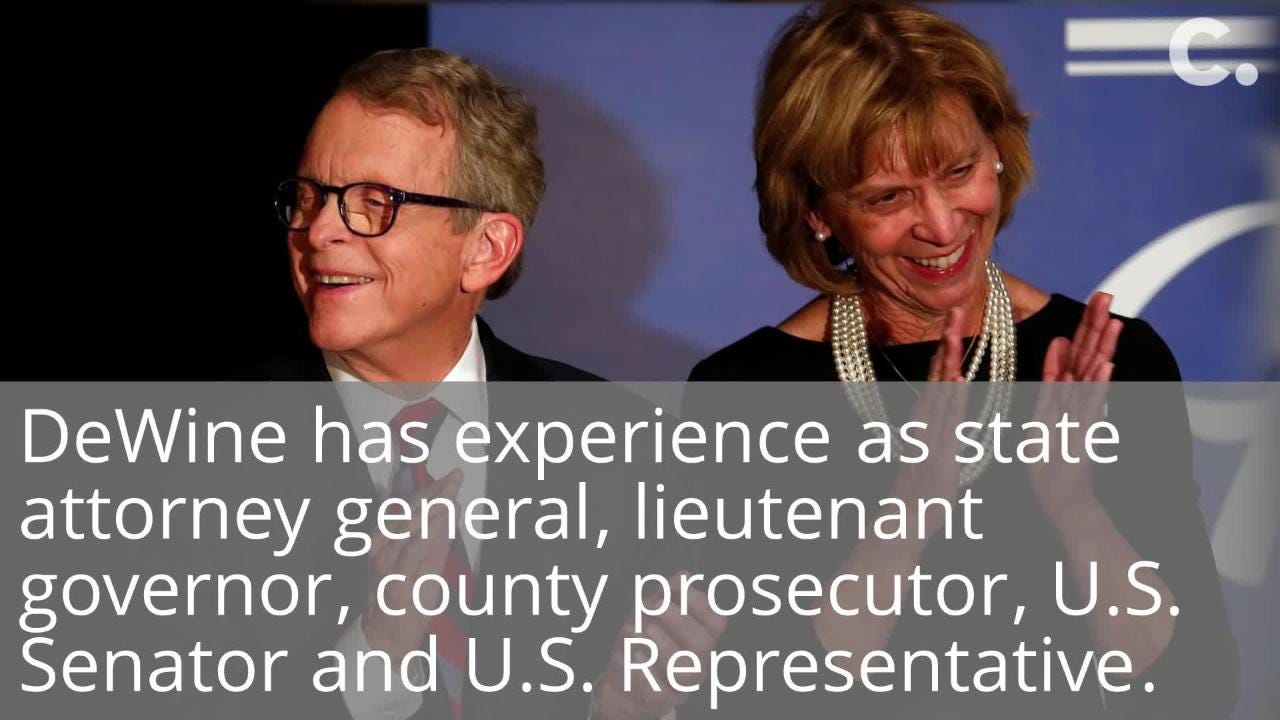 Ohio Gov. Mike DeWine has a large family, long political career and some priorities for the state. Jessie Balmert, jbalmert@enquirer.com
Reinvigorated and seemingly fiery as ever, former Congresswoman Jean Schmidt is ending her six-year stint on the political sideline.
The suburban Cincinnati Republican has filed to run for the Ohio House in 2020, hoping to return to Columbus for a second go-around in her political career.
Schmidt, 67, started getting the itch to return to politics about 1½ years ago, when the woman once called a "tough street fighter" by The New York Times started advocating for women and men who say they've been wrongfully convicted of a crime.
"I had to get my family to buy into it," Schmidt told Politics Extra on Tuesday, referring to her return to politics. "Last summer, I received a call from a prominent Columbus Republican asking me to come back. That's when my husband, Peter, said, 'Why don't you do it?' I'm excited about it."
Jean Schmidt was in Columbus from 2001 until 2004, representing House District 65, which spans northwestern Clermont County. Union Township Republican John Becker currently holds the seat, and he will be term-limited at the end of next year.
Schmidt has long-standing relationships with new Gov. Mike DeWine and House Speaker Larry Householder. Their support would be critical, especially if Schmidt ends up having a primary opponent.
Many figured Schmidt's political career was over after she served three full terms in Washington. Amid the cloud of an ethical issue stemming from her relationship with a Turkish-American interest group, Schmidt was unceremoniously ousted in the 2012 GOP primary by tea party-backed political newbie Brad Wenstrup.
"No regrets," Schmidt said. "Moving forward."
It took more than a year for Schmidt's family to warm up to the idea of her making a comeback, she…