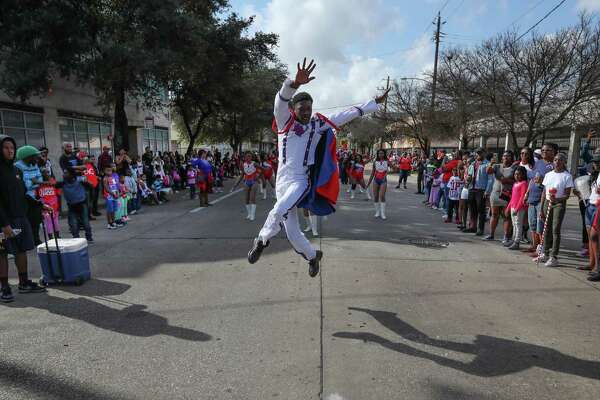 Last week, Mayor Sylvester Turner said the Martin Luther King Jr. Day parade backed by his administration will unite Houston's diverse population and properly honor King's legacy.
On Monday, though, two parades once again are scheduled to compete for participants and audience. The parade organizers, who historically have clashed over permits, sponsors and attendees, appear far from settling their long-running differences. And the parade organization that is not being backed by the city has chosen Turner's two mayoral opponents as its co-grand marshals.
Though the feud appears to have the makings of political gamesmanship, MLK Grande Parade founder Charles Stamps dismissed that suggestion Tuesday. Houston lawyer Tony Buzbee and businessman Bill King were selected as two of his parade's four grand marshals almost a year ago, he said, well before they announced plans to challenge Turner for re-election.
Though Stamps insisted that he weighed Buzbee and King's "contributions to humanity" over their political ambitions, he appeared irritated with Turner's decision to make the Black Heritage Society's Original MLK, Jr. Parade an official city event, and expressed dismay over Turner's handling of the situation.
"He's using his parade as his official coming out party for mayor," Stamps said. "He's trying to shore up his anemic base going into the campaign, and it's backfiring."
The mayor, who declined comment Tuesday, announced his support for the Black Heritage Society parade last July, calling the dueling parades antithetical to King's legacy and message.
"In the end, we decided that it was time for the city just to stand and put its official seal behind one," Turner said at a press conference last week, flanked by council members and other Houston-area officials. "And I hope that the people will honor the decision and we will come together … as a community, as a city of all backgrounds, all faith, all ethnicities, and that we will come and stand as one."
Last July, he said residents have stayed home because they are frustrated by the feud and do not want to choose one parade over the other.
Bill King, who sits on the Grande Parade…