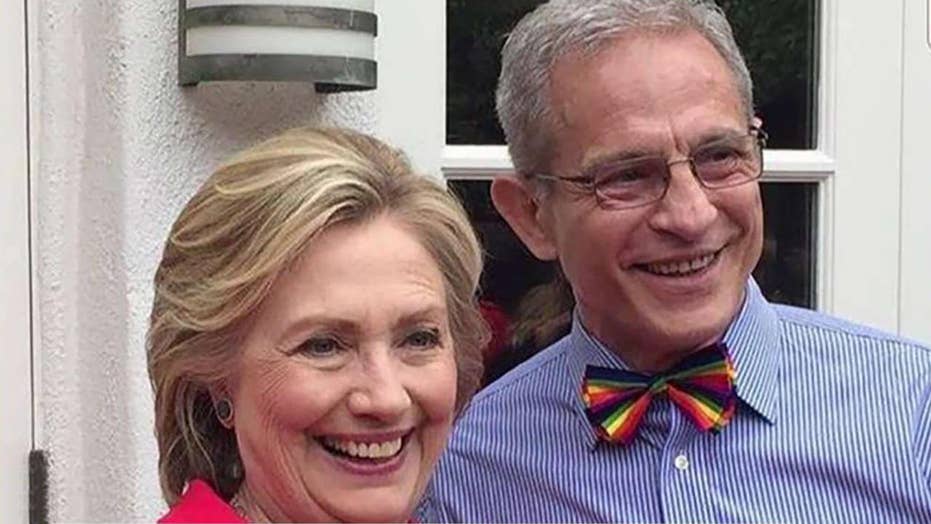 Democratic political figures are facing pressure to return or redirect campaign contributions from Democratic megadonor Ed Buck after a second dead man was recently found dead in his apartment, but some – including Hillary Clinton and Barack Obama – are staying silent.
A growing number of Democrats have announced plans to return the donations. But more than 10 current and former elected officials serving in Congress or other offices have yet to comment on the case or say if they will return the money.
"So will the California Democratic Party and [its] elected members FINALLY disavow Ed Buck and his money now that a SECOND dead body of a young Black man has been taken out of his home?" tweeted Democratic activist Jasmyne Cannick, who has protested the deaths and has published a list online of political figures and organizations that have received donations from Buck.
Fox News has requested comment from former and current Democratic officeholders who donor records indicate have received campaign money from Buck. That includes California's Gov. Gavin Newsom, California Rep. Ami Bera, California Rep. Tony Cardenas, California Rep. Jimmy Gomez, Nevada Rep. Susie Lee, California Rep. Jerry McNerney, California State Sen. Anthony Portantino and California Rep. Lucille Roybal-Allard.
The Democratic Congressional Campaign Committee, which has also been the recipient of contributions from Buck, did not respond to questions from Fox News about the money. Neither did Clinton, the former secretary of state, or Obama, the former president.
California Rep. Pete Aguilar's campaign manager, Matt Liebman, told Fox News the contributions from Buck have been "donated to a charitable cause."
Starting last year, several Democrats announced plans to return campaign cash from Buck after the fatal drug…