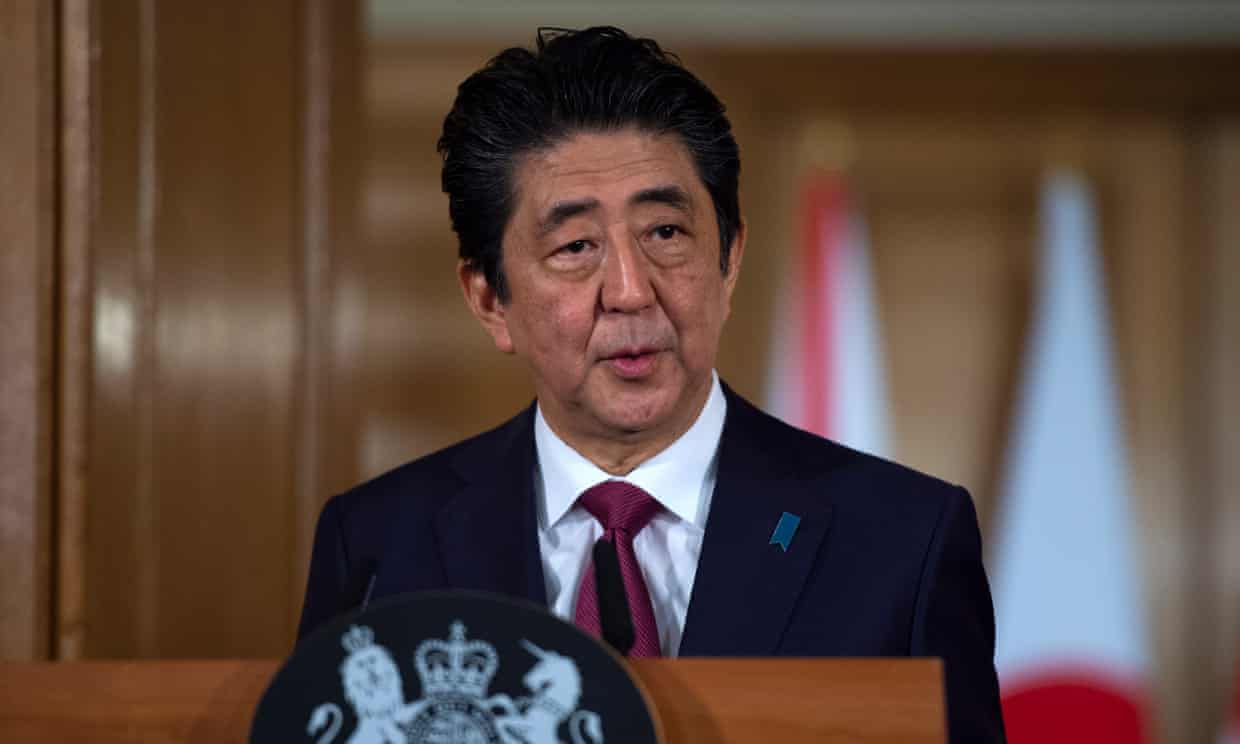 Japan's prime minister has implored the UK not to leave the EU without an exit deal, saying it was "the wish of the whole world" to see Britain secure an agreement.
The remarks from Shinzō Abe on a visit to London came as two cabinet ministers, Greg Clark and Gavin Williamson, traded blows over the viability of a no-deal.
Speaking in Downing Street, Abe said Japan offered total support to Theresa May's Brexit deal and said Japanese companies employing 150,000 people in the UK would value the stability.
"It is the strong will of Japan to further develop this strong partnership with the UK, to invest more into your country and to enjoy further economic growth with the UK," he said. "That is why we truly hope that a no-deal Brexit will be avoided, and in fact that is the wish of the whole world."
Abe, a world leader who has developed one of the closest relationships with May, praised the "strong will and hard work" of the prime minister leading up to next week's parliamentary vote on the deal.
A draft plan to sell the Brexit deal that was leaked in November even suggested that Abe might be persuaded to tweet to support May's deal, although in person in London the Japanese prime minister went further.
"Japan is in total support of the draft withdrawal agreement worked out between the EU and Prime Minister May, which provides for transition to ensure legal stability for businesses that have invested into this country," Abe said.
May said that Abe…