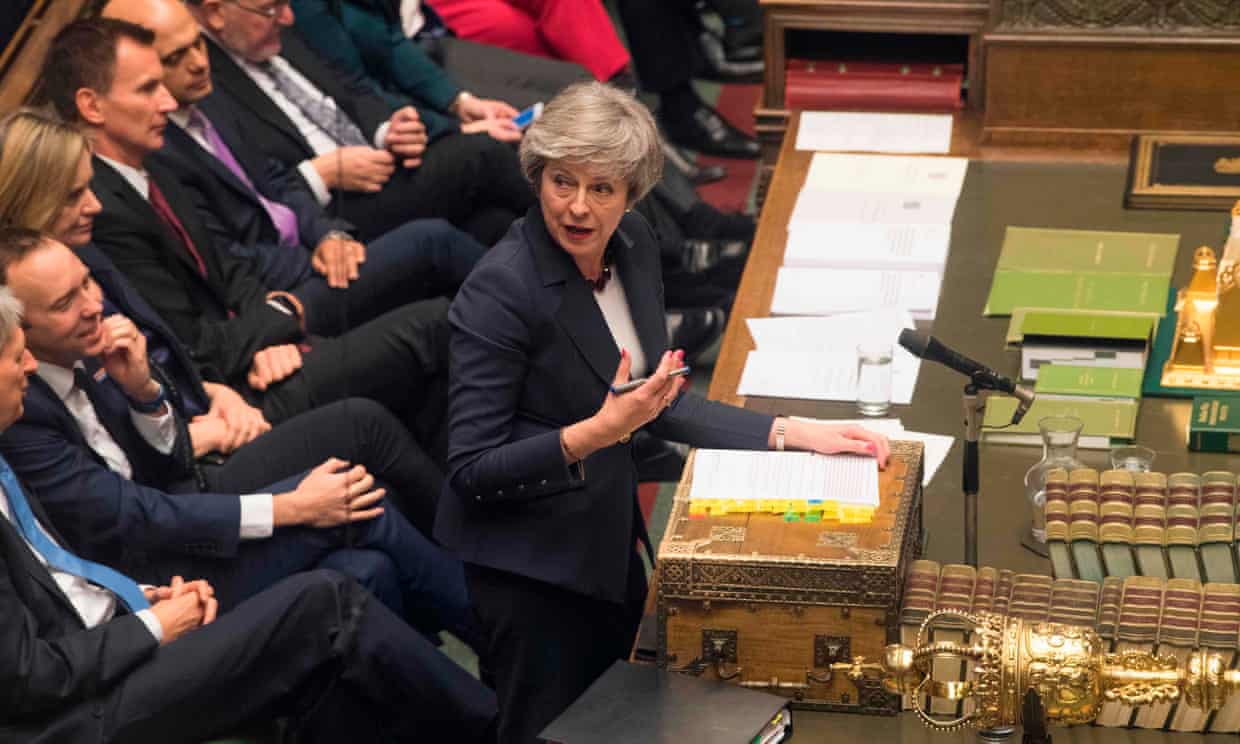 Theresa May's room for manoeuvre should her Brexit deal be rejected next week was further constrained on Wednesday night, after the government lost a second dramatic parliamentary showdown in as many days.
An increasingly boxed-in prime minister must now set out her plan B within three working days of a defeat next Tuesday, after the rebel amendment passed.
There were furious scenes in the House of Commons as the Speaker, John Bercow, took the controversial decision to allow a vote on the amendment, tabled by the former attorney general Dominic Grieve.
A string of MPs, including the leader of the house, Andrea Leadsom, repeatedly intervened to question the Speaker's approach. Some accused him of being biased against Brexit.
But parliament went on to back Grieve as the prime minister was defied by Conservative rebels determined to hand control of the Brexit process to MPs if next week's vote is lost.
The fresh defeat, which followed a separate backbench amendment to the finance bill on Tuesday, means the government will have to return to parliament swiftly with a plan.
An accelerated timetable will also pile the pressure on Labour to move quickly. The motion setting out the government's plan can be amended by MPs hoping to push their own alternative proposals, from a second referendum to a harder Brexit. Jeremy Corbyn's party will have to decide which to back.
Keir Starmer, the shadow Brexit secretary, on Wednesday became the most senior Labour figure to suggest that the article 50 process might have to be extended, if the deadlock in parliament could not be broken.
He told MPs: "There is a question of the extension of article 50, which may well be inevitable now, given the position that we are in, but of course we can only seek it, because the other 27 [EU members] have to agree."