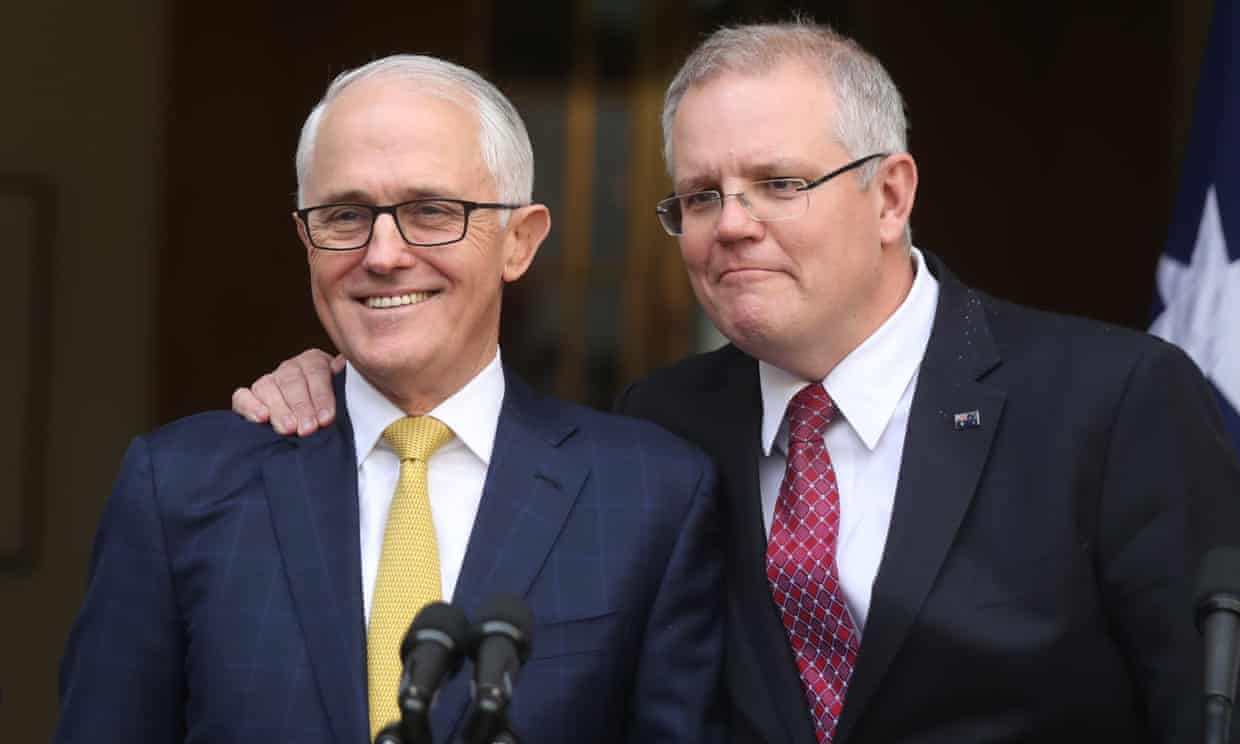 In international terms, Australia is a beacon, a country with a thriving economy and a political system that has not yet turned entirely on itself and succumbed to the populist forces roiling democracies elsewhere. Still, 2018 was a brutal year in national affairs.
After a long siege, the Liberal party in late August felled another prime minister, Malcolm Turnbull, and installed its third leader in only two terms in office. Turnbull, a pragmatic centrist in a fractiously ideological centre-right party, was reasonably popular with the public but barely tolerated by his conservative colleagues, who undermined his position despite winning many practical concessions throughout his prime ministership.
The defenestration was a panicked response to poor results for the ruling Coalition in byelection contests, and it has damaged the government's political standing. But Turnbull's replacement, Scott Morrison, has spent the opening months of his prime ministership in overdrive, trying to build a legacy to campaign on when voters go the polls in the first half of 2019.
Morrison's frenetic tempo shows no signs of abating. His objective is to hold an election in May, after first delivering an economic statement projecting a return to surplus, which would be the first positive bottom line delivered by an Australian government since the global financial crisis.
While Morrison insists he will run the full term, a rocky parliamentary performance in the final session of 2018 has fuelled speculation the poll could be called earlier, given the Coalition now governs in minority in both chambers.
If parliament returns in February as scheduled, Morrison appears likely to face a de facto gesture of no confidence. Non-government parties are threatening to vote for legislation that would remove refugees from Nauru and Manus Island. If the threat is carried through, the Morrison government will lose a substantive vote – something that has not happened for almost 90 years.
With the parliamentary terrain now fraught, Morrison has curtailed the number of sitting days scheduled in the first half of 2019 to minimise the potential for embarrassment.
Public opinion polls suggest an electoral rout looms for the Coalition. The trend has been stubbornly negative. The government has not won a poll since the 2015 election.