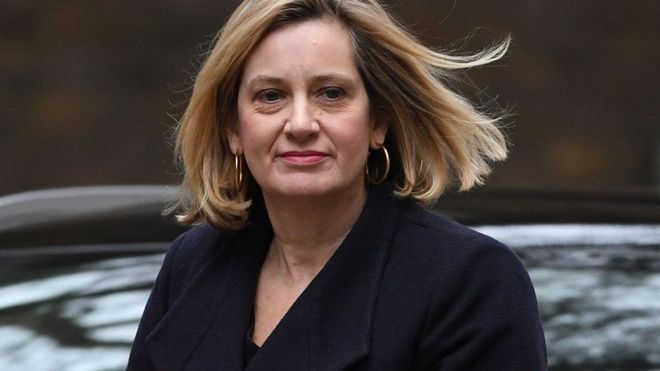 MPs across the political divide should "abandon outrage" and attempt to "forge a consensus" over Brexit, Work and Pensions Secretary Amber Rudd has said.
In the Daily Mail, Ms Rudd wrote: "Brexit is in danger of getting stuck."
It comes after the PM's bid to make her Brexit deal more acceptable to MPs suffered a blow when EU leaders said it was "not open for renegotiation".
Meanwhile, ex-UKIP leader Nigel Farage has told the BBC that he thinks there might be another referendum.
Labour has said the withdrawal deal is now "dead in the water".
Theresa May travelled to Brussels earlier this week to make a special plea to EU leaders after delaying Tuesday's Commons vote on the deal, in anticipation of a heavy defeat.
She then went on to win a confidence vote brought by her own MPs but vowed to listen to the concerns of the 37% of Tory MPs who voted against her.
'Serious trouble'
Many of her own MPs are concerned that the controversial "backstop" plan in the withdrawal agreement, which is aimed at preventing a hard border in Northern Ireland, would keep the UK tied to EU rules indefinitely and limit its ability to strike trade deals.
AdChoices
ADVERTISING
AdChoices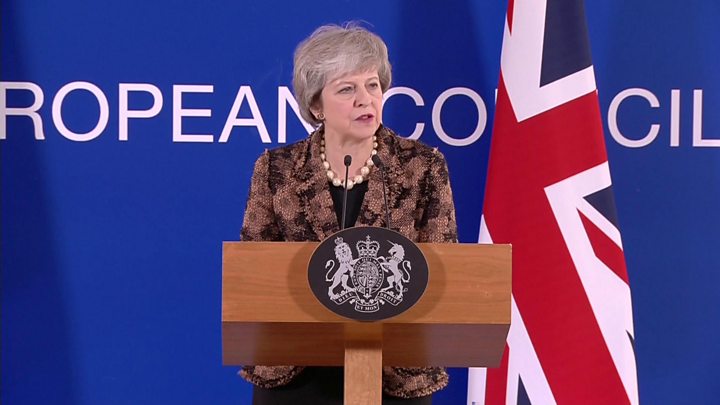 Ms Rudd said she supported Mrs May's deal and advocated assembling a "coalition" – potentially reaching out to opposition parties to avoid what she called "the rocks of no deal".
She said the country "will face serious trouble" if MPs "dig in against the prime minister's deal".
"We need to find a plan that a majority in Parliament can support," she said.
"We need to try something different. Something that people do in the real world all the time, but which seems so alien in our political culture – to engage with others and be willing to forge a consensus.
"It also requires everyone to abandon outrage and accusations."