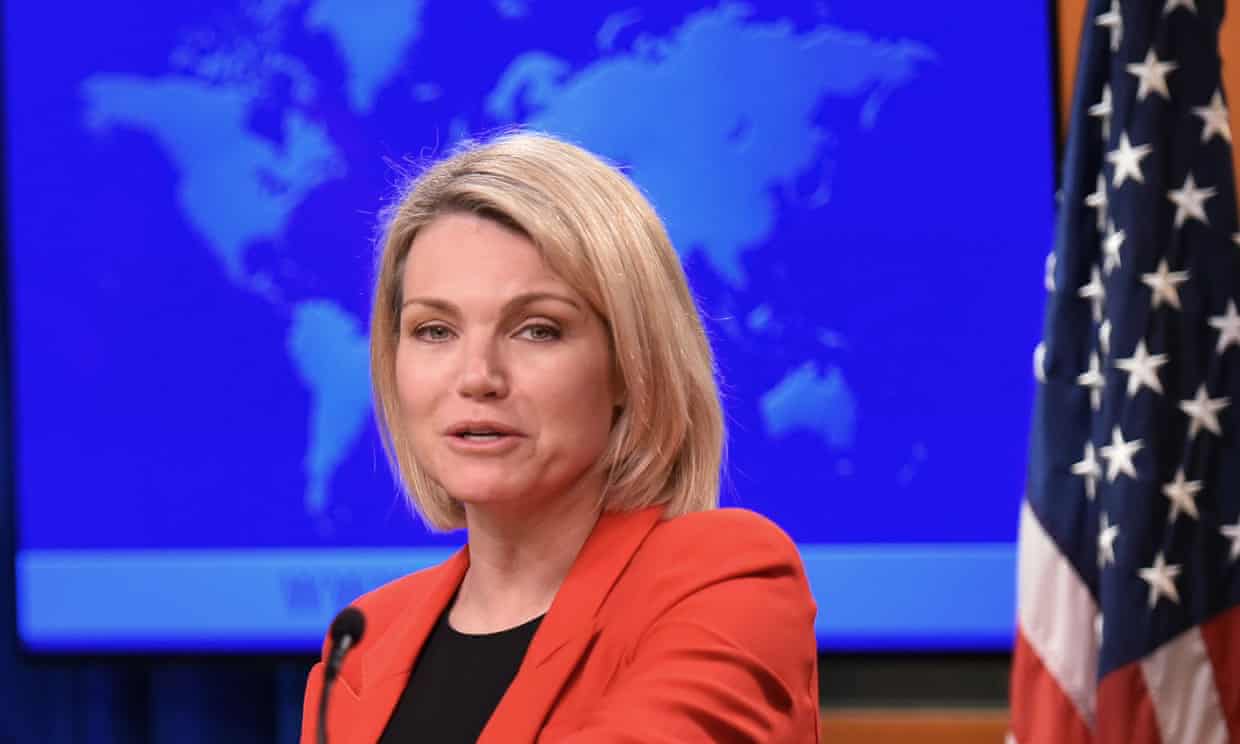 Donald Trump has decided to name the state department spokeswoman Heather Nauert as the ambassador to the United Nations, a source familiar with his decision told Reuters.
Trump will send a tweet on Friday morning about choosing Nauert to replace the outgoing UN ambassador, Nikki Haley, who announced her resignation in October, Fox News reported, citing multiple sources.
Trump's decision was first reported by Bloomberg News.
Requests for comment to the state department and the White House were not immediately returned.
Haley has held the post since the beginning of Trump's administration and said she would stay in the job through the end of the year.
Nauert, whose nomination would require Senate confirmation, is a former Fox News Channel correspondent and anchor. She does not have prior political or policy-making experience.
Nauert became the state department spokeswoman in April 2017 and this year was named the acting undersecretary for public diplomacy…