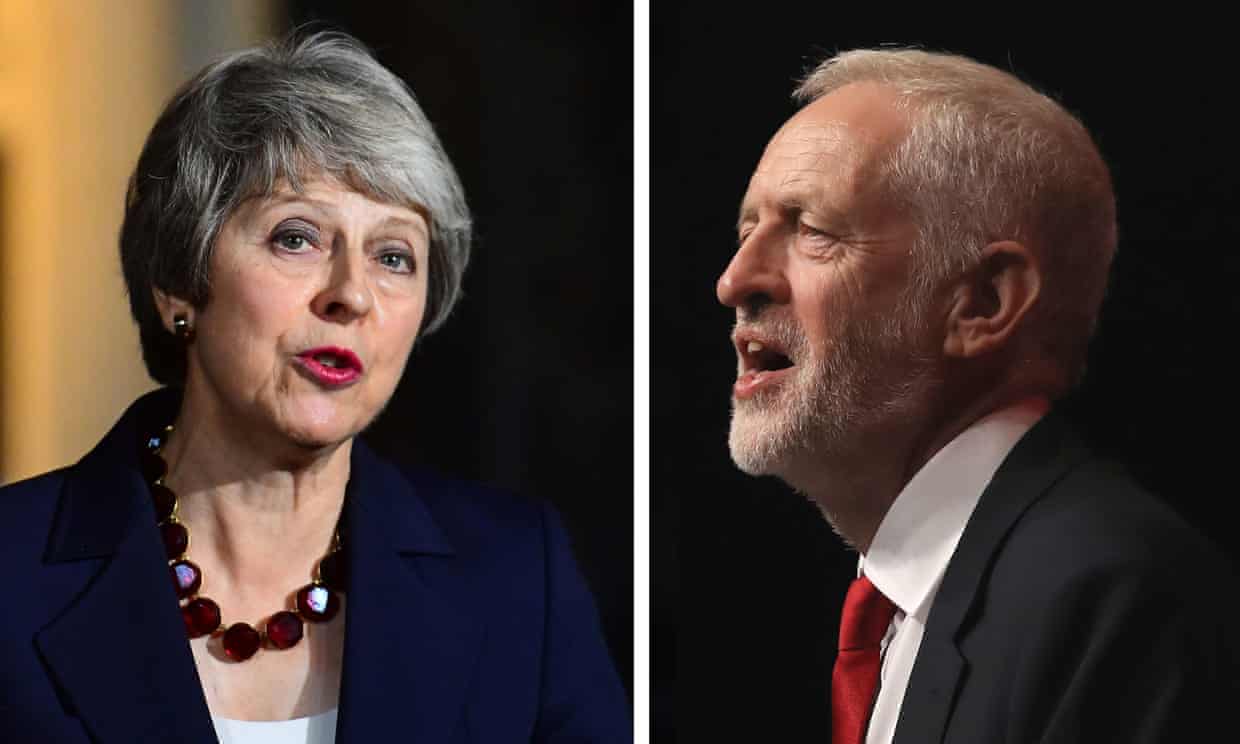 ITV has withdrawn plans for a Brexit debate on Sunday night, meaning there is now little chance of a televised head-to-head encounter between Jeremy Corbyn and Theresa May before next week's crucial vote.
In what might turn out to be one of the most pointless and tortuous stories of the Brexit process, the broadcaster abandoned its planned debate over the prime minister's withdrawal deal despite two weeks of behind-the-scenes negotiations after Downing Street refused to sign up to its proposed head-to-head format.
Earlier this week the BBC announced it was pulling its rival bid to host the debate after becoming exasperated with Jeremy Corbyn's team, who were not willing to allow representatives of minor parties and proponents of a second referendum to be included on a panel.
Both the Conservatives and Labour are blaming each other for the failure to agree on the ground rules. At one point the impasse meant that two rival debates were being planned by both ITV and BBC for the same time slot, with no idea whether either of the leaders would turn up. In the end all bids involving May and Corbyn collapsed.
Instead, Channel 4 will push ahead with its already announced plans to host "The Real Brexit Debate", featuring other politicians.
The saga began almost two weeks ago when May challenged Corbyn to a head-to-head discussion on television. Perhaps unexpectedly, Labour swiftly agreed, prompting BBC, ITV, and Sky News to bid against each other for the…