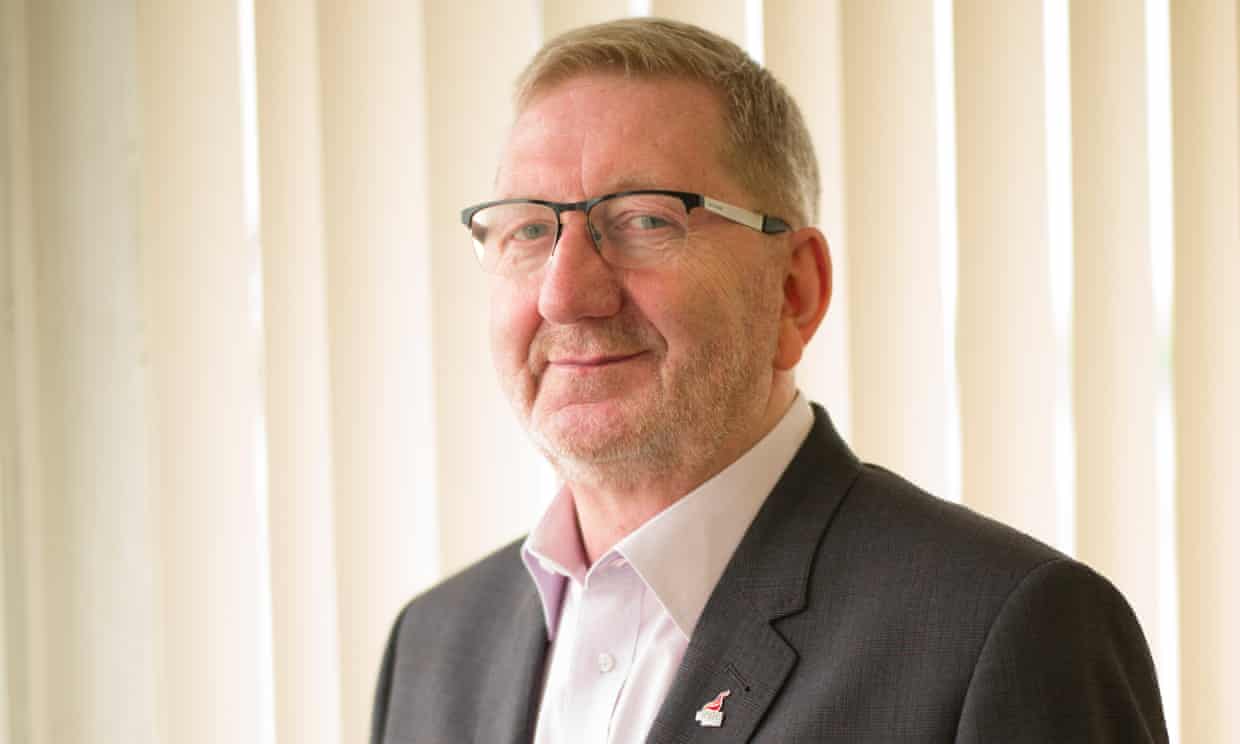 The Unite general secretary, Len McCluskey, has privately told Labour MPs the party should have severe reservations about backing a fresh Brexit referendum, saying voters could see it as a betrayal.
The deep scepticism from one of Jeremy Corbyn's closest and most powerful supporters is likely to unnerve MPs and campaigners hoping the party is warming to the idea of a fresh Brexit vote.
Labour's deputy leader, Tom Watson, hit back at McCluskey's warning, laying bare the tensions in the party.
"To suggest it represents a 'betrayal' grossly distorts Labour's position and is deeply unhelpful to those seeking a solution to an an issue that is reaching crisis proportions," he told the Guardian.
McCluskey met around two dozen MPs in the House of Commons on Tuesday, where he voiced fears about the impact that backing a second Brexit vote would have on Labour.
The private intervention comes at a fractious time for the party, as the leadership agonises over what its tactics should be if Theresa May loses a vote on the Brexit deal in parliament.
McCluskey is an influential figure in the party and several of Corbyn's most trusted staff are former Unite members and close to the union leader, including the party's general secretary, Jennie Formby, the adviser Andrew Murray and the chief of staff, Karie Murphy.
Yet among those around Corbyn there is an intense struggle over whether the party should consider moving towards a "people's vote".
MPs from the Unite group in parliament met on Tuesday evening at the invitation of McCluskey. Some agreed with his reservations, a source in the meeting said, with three arguing forcefully in favour of a second vote.
McCluskey said he believed Labour MPs would need to eventually back some version of a Brexit deal, sources said.
One MP in the room said the meeting was informal and a chance for McCluskey to give his "view of the world", but that they had been struck by the strength of his scepticism about another referendum.
Another source said that while the head of Britain's biggest union argued forcefully against a second referendum, he wanted to hear other people's views.
"Len spoke about tackling people's concerns about immigration and the exploitation of immigrant labour. He said there would be a sense of betrayal among the members…