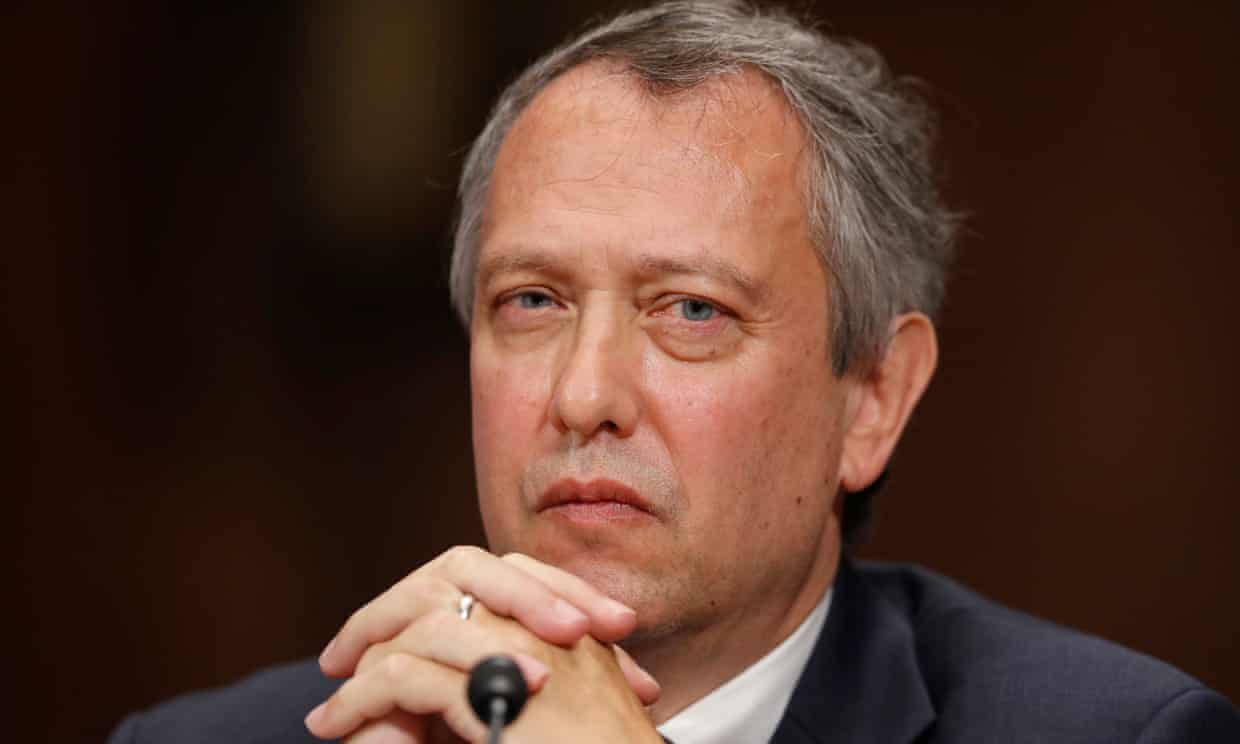 A second Republican senator, Tim Scott of South Carolina, has said he will vote against Donald Trump's nominee to serve as a district judge in North Carolina, likely dooming the prospects of Thomas Farr filling the country's longest court vacancy.
Civil rights groups such as the NAACP have heavily criticized Farr for his work defending state laws found to have discriminated against African Americans. Farr is nominated to serve as a district court judge in North Carolina.
Scott announced Thursday that he would not vote for Farr, joining Senator Jeff Flake of Arizona and 49 Democratic lawmakers in opposing the nominee.
Farr once served as a lawyer for the re-election campaign of the Republican senator Jesse Helms in 1990. The justice department alleged that about 120,000 postcards sent mostly to black voters before that election were intended to intimidate them out of voting.
The postcards targeting black voters said they could be prosecuted and imprisoned for up to five years if they tried to vote in a precinct in which they had lived for fewer than 30 days.