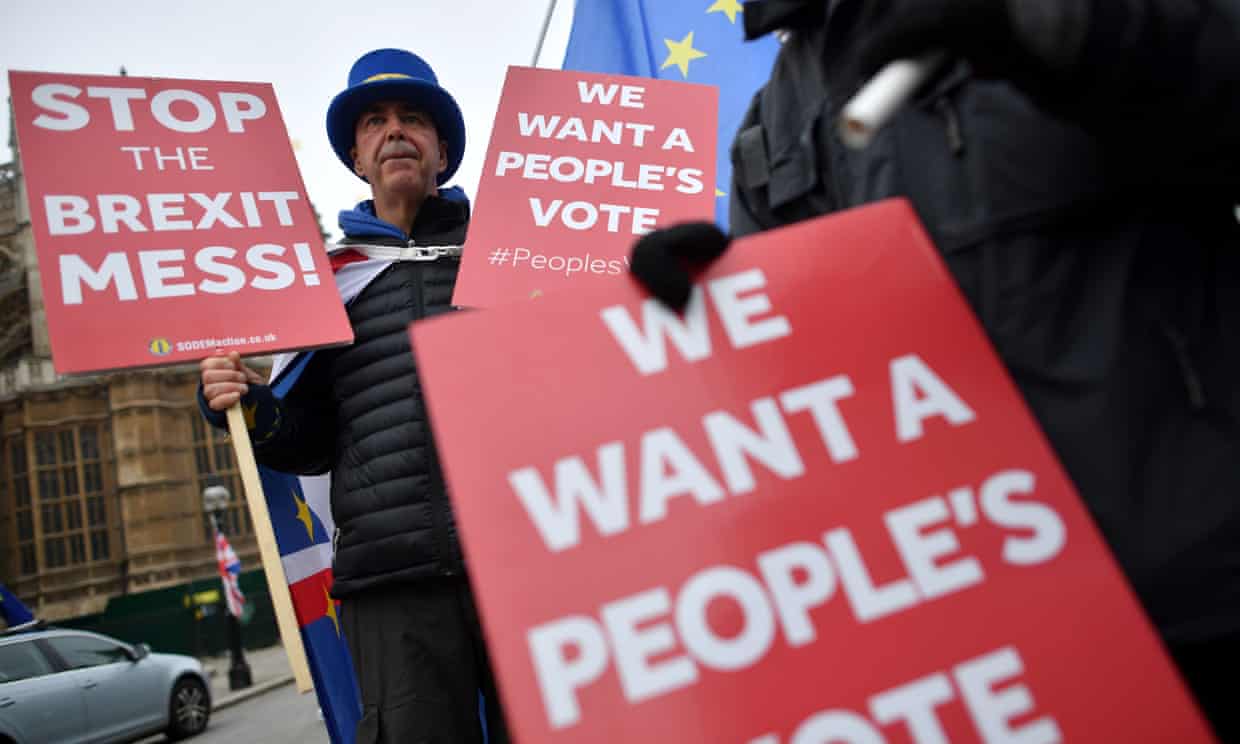 A row has broken out among campaigners for a second referendum about when to push the issue to a vote in parliament, with the Conservative MP Sarah Wollaston resisting pressure not to table her amendment demanding a "people's vote".
With the Labour leadership withholding its support, some campaigners fear forcing the issue to a vote on 11 December would undermine their cause.
They believe once it has been shown that there is no majority for a second referendum – and achieving one is likely to be impossible without Labour backing – it will be difficult to return to the question again if May's deal is rejected.
Wollaston said she remained a "passionate supporter" of a people's vote, but would wait until after the weekend before deciding whether she would table her "doctors' amendment".