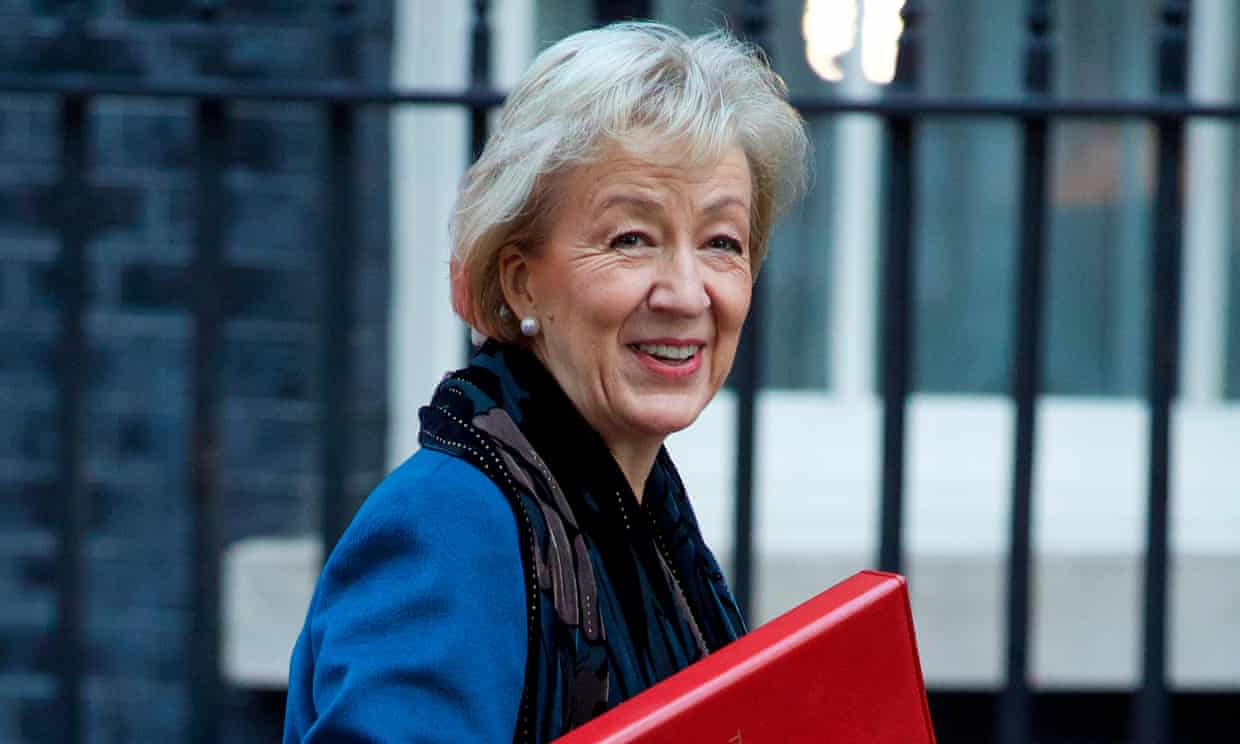 Five Eurosceptic cabinet ministers are pressing Theresa May to make last-minute changes to her controversial Brexit deal.
Having opted to remain in the government, Michael Gove will work with other Brexit-backing cabinet ministers to urge the prime minister to seek to go back to Brussels and renegotiate, in particular over the Irish backstop, Whitehall sources say.
The leader of the Commons, Andrea Leadsom, is expected to convene a meeting early next week with Gove, Liam Fox, Penny Mordaunt, Chris Grayling and potentially others who share their views.
They are then expected to press May to try to improve the details of the withdrawal agreement that deal with exiting the backstop.
Asked if pizza would be served, one source said: "Maybe less pizza, more getting down to business."
Questioned in her constituency by Sky News, Leadsom said she was "absolutely determined to support the PM in getting the best possible deal for the UK as we leave the EU".
She added: "There is still more to be done and we do still have more time before the EU council [meeting] at the end of the month, so I'm…