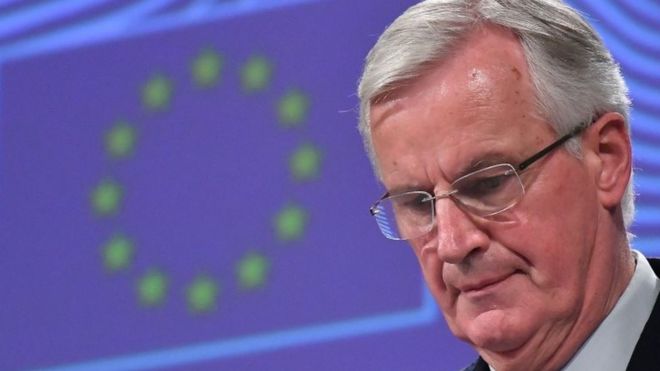 Ashen-faced European diplomats haunt the corridors of Brussels. No rest for them until Sunday 25 November – the day of the "seal the deal" Brexit summit between Theresa May and EU leaders.
So what do they have to do between now and then?
Diplomats from the 27 EU countries must now pore over 585 pages of the draft Brexit withdrawal agreement with lawyers to ensure all will be to each government's liking.
If a problem is identified, it will need to be transmitted to the team of Michel Barnier, the EU's chief Brexit negotiator, as early as this Friday or Saturday.
The 27 member states (and Theresa May) also still have to agree what should be in the political declaration on the future EU-UK relationship.
This part of the divorce treaty is not legally binding – but it is symbolically important. At the moment the text is solely made up of a series of bullet points and headings. So the pressure is definitely on, leading up to the 25th.
But all this could be in vain if the Brexit deal is voted down by the UK parliament in a few weeks' time.
The EU knows this is a very real possibility.
I put the question to Michel Barnier on Wednesday night at his press conference – but, skilled politician that he is, he refused to engage.
Brussels is very keen indeed not to give the impression that the EU might change or come up with a "better" Brexit deal text if this one ends up being rejected in the House of Commons.
Mr Barnier quoted Theresa May as…