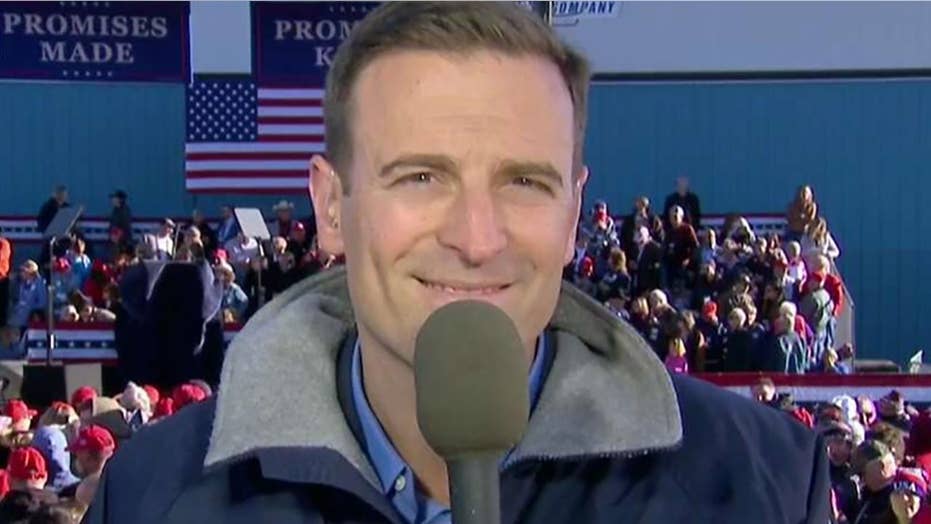 The midterm elections are ruining Thanksgiving – at least for a handful of families bitterly divided over relatives running for office.
In a startling trend, several candidates this year have been hit with attack ads and op-eds featuring siblings and other family members. The latest political family feud to go public involves the Laxalt family, of which Adam Laxalt is running as the Republican nominee for Nevada governor.
A dozen relatives essentially called him a big phony, in a scathing op-ed published this week in the Reno Gazette-Journal.
"[W]e feel compelled to speak publicly about why we believe that Adam Laxalt is the wrong choice for Nevada's governorship," they wrote, out of a proclaimed interest to "protect our family name from being leveraged and exploited by Adam Laxalt."
The op-ed went on to question his Nevada-roots narrative: "The simple fact is that while he may have been born in Reno, he left as an infant and was raised on the East Coast, 3,000 miles away, in Washington, D.C., and moved here only in 2013, only one year later launching his political career. Aside from the occasional short visit, Adam never knew the state or its people."
They even mocked the candidate's "Basque Fry" fundraiser: "This event perfectly captures the Adam Laxalt candidacy: the phoniness of the setting and costumes, the pretense of folksiness used as a prop for Washington power players …"
When you're dealing with family, some things just can't be unsaid.
Within hours, the op-ed generated a rebuttal from 22 different relatives, who slammed the original column as a "vicious and entirely baseless attack."
"Not only do the authors get basic facts wrong about Adam's history in Nevada, they also completely misrepresent his service to our state and our country," they wrote. "The truth is that Adam moved back to Nevada in 2011 after his military…