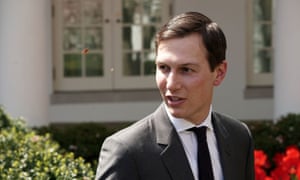 Jared Kushner, Donald Trump's son-in-law and a senior White House adviser, likely paid little or no federal income taxes between 2009 and 2016, the New York Times reported on Saturday, citing confidential financial documents.
The documents were created with Kushner's cooperation as part of a review of his finances by an institution that was considering lending him money, the Times reported. The Times said that Kushner's tax bills reflected the use of a tax benefit known as depreciation that lets real estate investors deduct part of the cost of their properties from their taxable income.
The Times report said nothing in the documents reviewed "suggests Mr Kushner or his company broke the law".
Peter Mirijanian, a spokesman for Kushner's lawyer Abbe Lowell, told Reuters on Saturday he would not respond to the newspaper's assumptions, which he said were "taken from incomplete documents obtained in violation of the law and standard business confidentiality agreements".
He added: "Always following the advice of numerous attorneys and accountants, Mr Kushner properly filed and paid all taxes due under the law and regulations."
The records reviewed by the New York Times did not expressly state how much Kushner paid in taxes, but included estimates for how much he owed called "income taxes payable" and how much Kushner paid in…