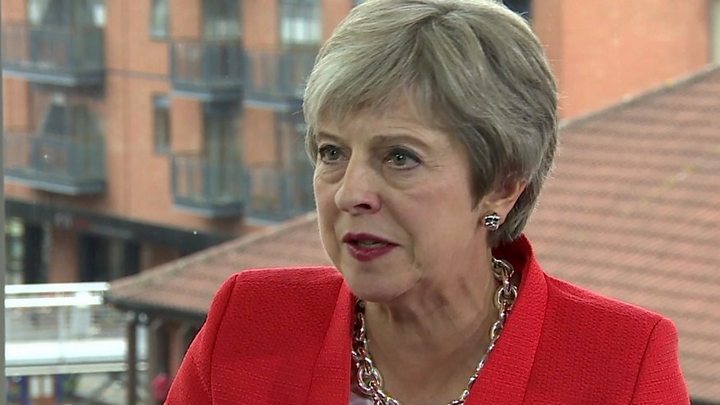 Theresa May has rejected claims she does not believe in Brexit – and insisted she would make a success of it "regardless of the outcome" of talks.
She told the BBC's Andrew Marr Show her plan for post-Brexit trade with the EU was not dead, despite it having been rejected by EU leaders.
And she urged the Tory party – in Birmingham for their annual conference – to "come together" and back it.
Boris Johnson has called her so-called Chequers plan "deranged".
In his latest broadside against her Brexit strategy, the former foreign secretary suggested he might be able to strike a better deal than her with Brussels.
He told the Sunday Times : "Unlike the prime minister, I fought for this, I believe in it, I think it's the right thing for our country and I think that what is happening now is, alas, not what people were promised in 2016."
Mr Johnson also set out domestic policy ideas, including building a bridge between Britain and Ireland and putting the HS2 scheme on hold to focus on a rail link in northern England.
Mrs May, who campaigned for Remain in the 2016 EU referendum, hit back at Mr Johnson in her Andrew Marr interview.
She said: "I do believe in Brexit. Crucially, I believe in delivering Brexit in a way that respects the vote and delivers on the vote of the British people while also protecting our union, protecting jobs and ensuring we make a success of Brexit for the future.
"That's why I want us to get a really good free trade deal with the European Union, which is what lies at the heart of the Chequers plan."
But she also said she was prepared for a "no deal" scenario, saying: "We will make a success of Brexit, regardless of the outcome of the negotiations."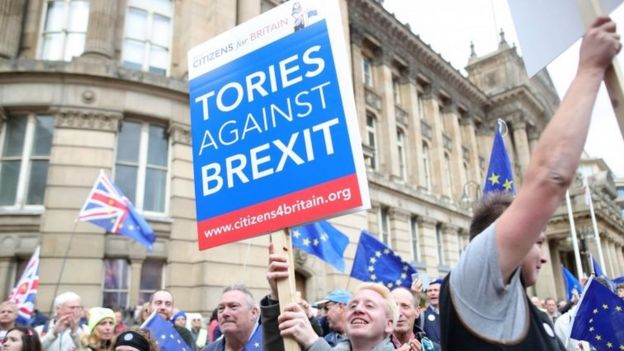 The Labour Party has said it will back Mrs May in Parliament if she agrees to their plan for a customs union with the EU and a Brexit deal that guarantees workers' rights and protects jobs.
Mrs May said: "My message to the Labour Party is that they should stop playing politics with Brexit and start acting in the national interest.
"My message to my party is let's come together and get the best deal…