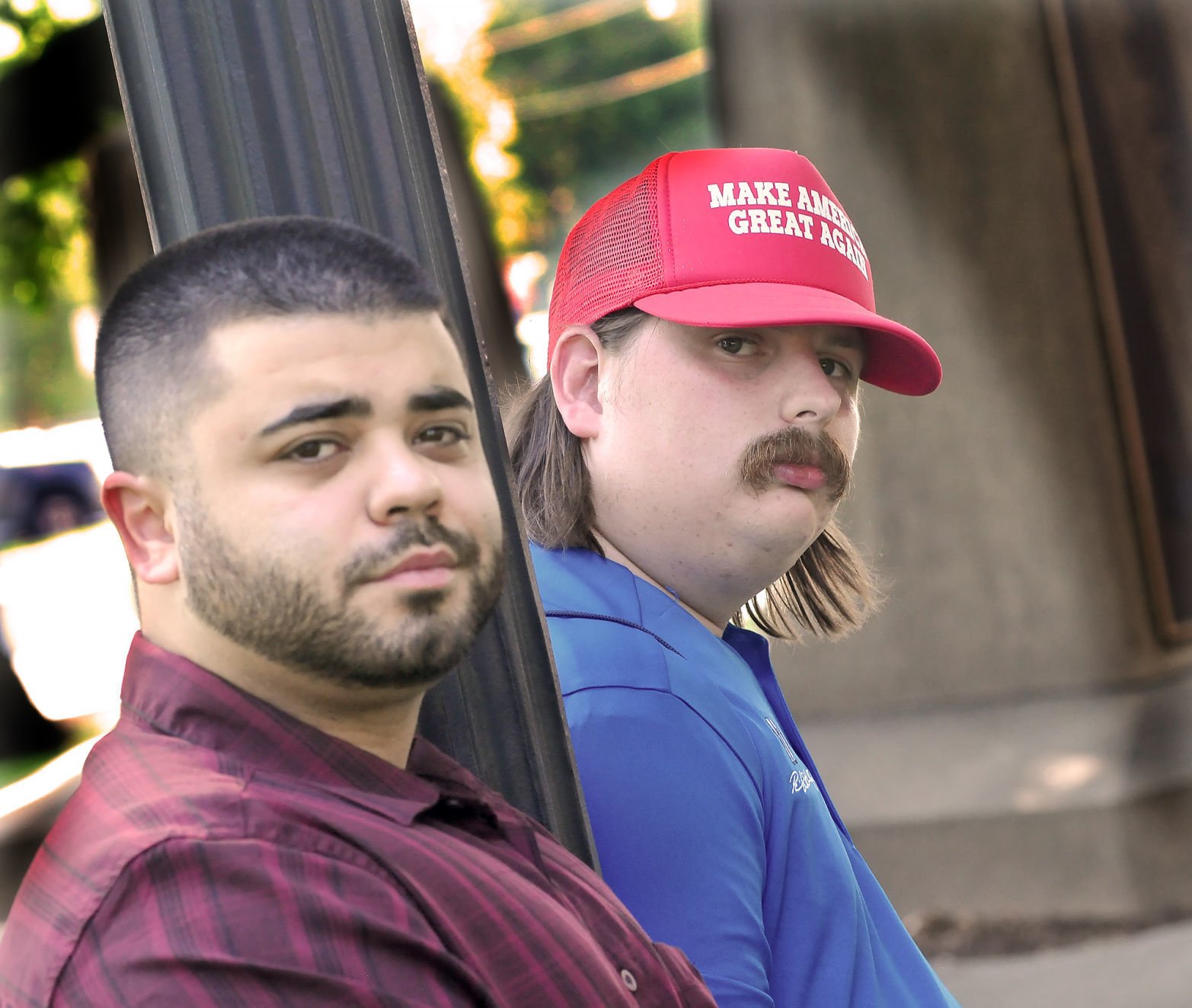 In 2016, Attleboro resident Benjamin King, 28, stood along Park Street outside LaSalette Shrine, holding a sign in support of then-Republican presidential candidate Donald Trump.
While there, he let words like "homophobic" and "racist" hurled at him from passing motorists roll off his back, a tough order since King said he's none of those things and is openly gay.
Despite that experience, he believes America is the best country in the world.
"Of course it's the best," he said. "In fact, it's greater than it has ever been."
But among his fellow millennials, King is in the minority. A March survey by the Pew Research Center found just 18 percent of millennials, (Pew used ages 22 to 37), believe "the U.S. 'stands above' all others." By contrast, 46 percent of those polled in the "Silent Generation," those age 73 to 90, say it does.
Millennials grew up connected to information on the internet and social media like no generation before them. They've had smartphones in hand from an early age and have used them to express their diverse opinions on a variety of platforms.
They saw many Americans lose jobs — and homes — following the Great Recession. They experienced life before and after the terrorist attacks of Sept. 11, 2001, and wars in Iraq and Afghanistan, which according to a blog post on the Pew Research poll by Michael Dimock, president of the Pew Research Center, have contributed to a polarizing political climate that continues today.
It isn't surprising these experiences have shaped their views on America's current place in the world and politics.
The same survey found 27 percent of millennials approve of President Donald Trump's job performance while 65 percent disapprove.
King, among those who support Trump, calls his presidency "a breath of fresh air."
"I support his stance on most policies and appreciate how he doesn't let others step all over this country," he said. "The only thing I wish he'd do differently is stop using Twitter."
Attleboro resident Sophia El-Masri's thoughts about the country have changed since she was a child. As a 9-year-old Palestinian who lived in England, she and her family moved to the United States because of a family illness.
"When I came to America, I was aware of how privileged I was and was so excited to move," El-Masri, 23, said. "However, as the years went on, and as I began to learn more about politics, I realized America wasn't the best country in the world."
El-Masri's views, according to Jeffrey Jensen Arnett, a research professor in Clark University's Hiatt School of Psychology, are typical of millennials.
"(Millennials) are globalists," he said via email. "Heralding America as 'the best country in the world' seems chauvinistic to them and can be interpreted as an insult to the other countries of the world."
El-Masri says policy issues like immigration and health care set the country back.
"The toxic nationalistic view" that America is the best country in the world is ignorant to the fact that policies like these need to be fixed, she added, also using that one word — "ignorant" — to describe today's political climate.
As far as her opinion on Trump, El-Masri says he should not be the leader to…