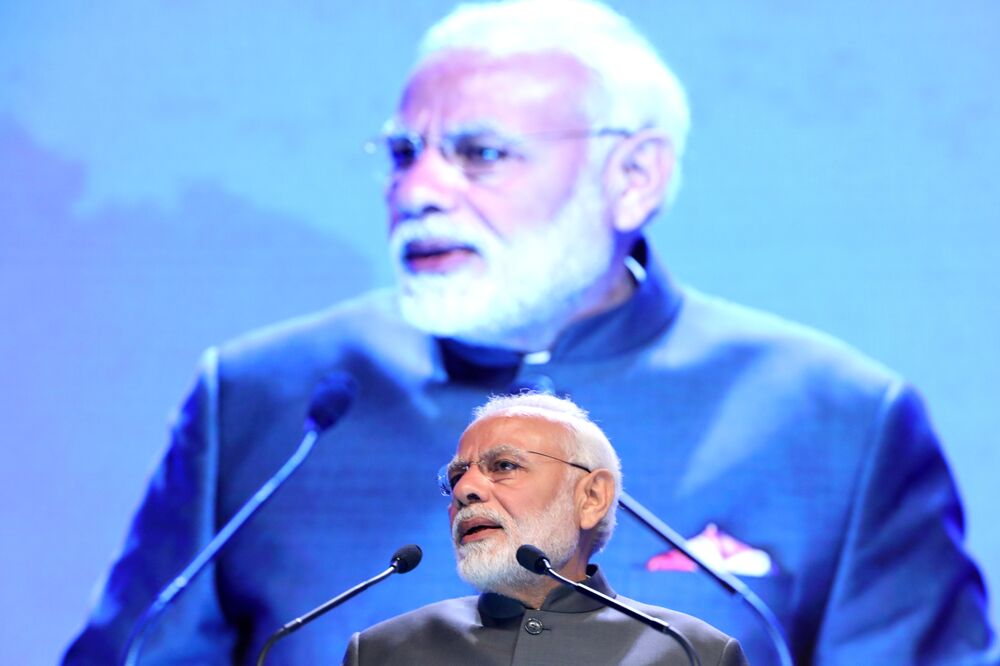 The era of India's coalition politics is back.
With Prime Minister Narendra Modi's 2014 wave of popularity receding, polls show the ruling Bharatiya Janata Party may fall short of a full majority in next year's federal election, prompting the country's opposition parties to put aside their ideological differences and unite.
A key test of this new alliance will come today when Modi's government faces its first no-confidence vote in the parliament. While the ruling coalition is expected to defeat the motion with its majority in the lower house, the outcome will reveal which group has been more successful in pulling smaller and non-aligned parties into its fold. It's the first no-confidence vote to come before the parliament in 15 years.
"What is important is to see how many votes each side gets and which side has more cracks — the opposition or ruling coalition," said Arati Jerath, a New Delhi-based author and political analyst.
The federal election will determine whether Modi continues the economic and social reforms he put in place after winning the largest majority in three decades. He introduced a nationwide goods and services tax and banned on 86 percent of the country's currency in a bid to stamp out unaccounted wealth. But the GST's chaotic implementation, along with a banking credit crisis and growing discontent in rural areas are adding to voter concerns.
The Congress Party, led by Rahul Gandhi, has already reached an understanding with other opposition parties for India-wide cooperation, and it's now working with small regional parties to build state-specific coalitions, said Congress leaders familiar with the development who asked not to be identified as they are not authorized to speak to the media. The party is negotiating with regional leaders in up to a dozen states to improve its lowest ever performance at the 2014 election and block BJP from retaining power, they said.
"Coalition politics is the reality and it is there," P.L. Punia, a senior member of the Congress…