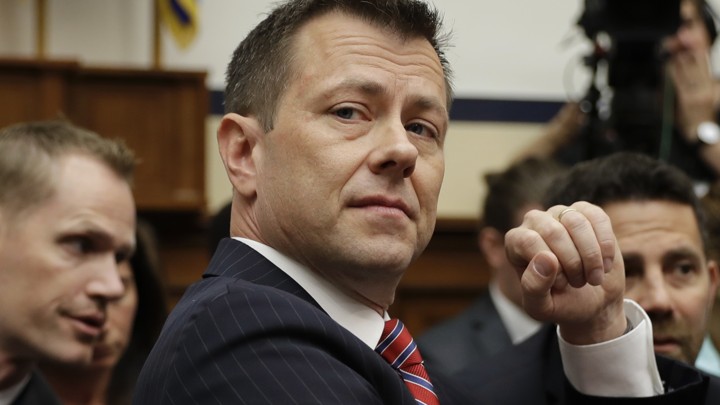 -Written by Elaine Godfrey (@elainejgodfrey)
Today in 5 Lines
During a contentious hearing before the House Judiciary and Oversight Committees, embattled FBI agent Peter Strzok denied accusations that his private political views influenced his official duties overseeing the Russia investigation.

President Trump released a letter he received from North Korean leader Kim Jong Un in which Kim praised Trump's leadership. "Great progress being made!" Trump tweeted.

Trump arrived in the U.K., where he met with Prime Minister Theresa May and attended a black-tie dinner. He's expected to have tea with Queen Elizabeth II on Friday at Windsor Castle.

The Trump administration said that they have reunited 57 of the 103 children under the age of 5 who had been separated from their parents at the U.S. border. The 46 remaining children have been deemed "ineligible" for return.

The federal government reopened the investigation into the death of 14-year-old Emmett Till, 63 years after his murder.
Today on The Atlantic

The Nats' Biggest Fan: Supreme Court nominee Brett Kavanaugh reportedly racked up between $60,000 and $200,000 in debt buying baseball tickets. How did he do it—and how…