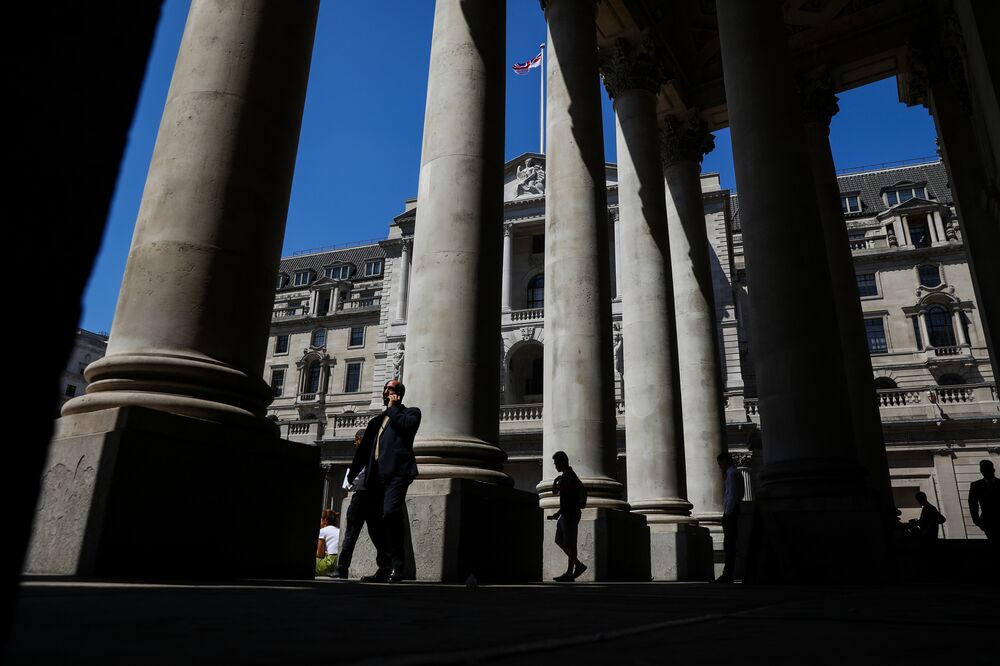 Political turmoil fanned by Brexit may be the last hurdle for a Bank of England interest-rate increase in August.
With the U.K. economy bouncing back and consumers willing to spend again amid good weather and World Cup fever, politics is the big unknown three weeks before Governor Mark Carney and fellow officials announce their next policy decision. For now, investors are betting on a quarter-point hike.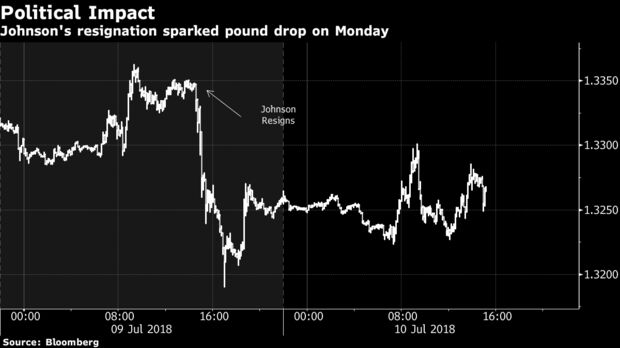 Prime Minister Theresa May appears to have survived the loss of two high profile ministers this week, but anger within the Conservative Party over Brexit is keeping alive the prospect of a leadership challenge or general election. Two more Tories quit their party roles on Tuesday, while some euroskeptics are said to be considering a radical last ditch move that could bring down her minority government later this year.
While the central bank has always said Brexit may restrain the U.K. economy, it has thus far seemed prepared to push ahead with tightening as the nation thrashes out a deal with the European Union. But an election, or the growing risk of leaving the EU without new trading arrangements in place, would add additional uncertainty when investment is already being hit and companies are complaining about the lack of clarity.
"If the current political chaos affects negotiations, I'd expect the BOE to be pretty worried," said Victoria Clarke, an economist at Investec in London. "If the BOE faces the prospect of no deal, they will be really nervous about doing anything to tighten policy."
Foreign Secretary Boris Johnson quit on Monday just hours after the resignation…