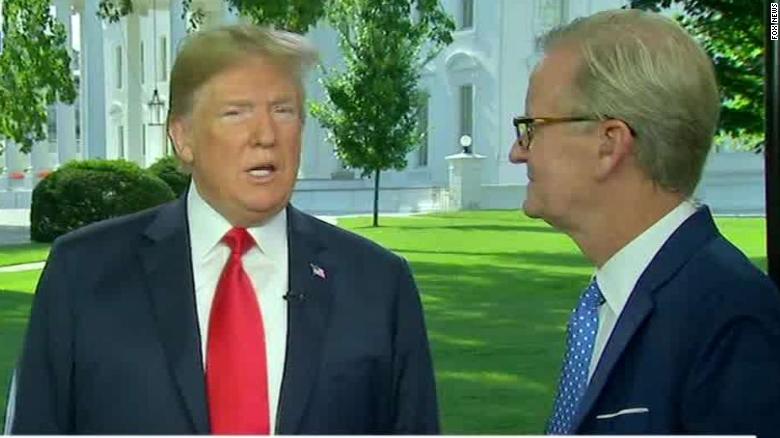 (CNN)Here are some of the things Donald Trump did in a week that at first appeared to be an incoherent torrent of unrelated events but may end up being one of the most significant of his presidency:
He tore at the fabric of the Western alliance, challenged American values at home and abroad, praised autocrats and adopted their rhetoric and positions. He blamed Democrats for his own policy of separating kids from undocumented migrant parents and set off a trade war with China. After meeting North Korean leader Kim Jong Un in an epochal encounter in Singapore, he shocked the world by saying the murderous dictator loved his people. And back home, another round of primaries and clashes with the cowed congressional GOP only served to cement his power over his party.
Yet while the President plunged into a staggering range of issues and controversies, there was a method to it all.
More than ever before, Trump imposed his personality and political will on Washington and the world. He went further than ever in crafting an alternative reality around his White House that may be misleading but has enthralled millions of people.
Trump's impromptu press conference on the North Lawn of the White House on Friday unfolded as a breathtaking display of charisma, misrepresentation, hubris and salesmanship that has no obvious parallel in the modern history of Western democracies.
And Trump, as his West Wing staff begins to hollow out and his fascination with the techniques and personalities of global autocracy grows, appears intent on expanding the scope of his own power.
He was so confident he even let reporters in on his secret in Singapore when he said that he believed Kim would follow through on vague commitments to denuclearize but would just change his story if the North Korean leader fell short.
"I may stand before you in six months and say, 'Hey, I was wrong.' I don't know that I'll ever admit that, but I'll find some kind of an excuse," Trump said.
All politicians paint a version of reality that can inspire and motivate their followers. But few have gone as far as Trump in creating a different dimension that blurs established fact, defies accountability and knocks the rest of politics off its axis.
Trump constructed a world in which an inspector general's report from the Justice Department cleared him of collusion and invalidated Robert Mueller's investigation — it did not.
He claimed he had lifted the North Korean nuclear threat — he did not — and Pyongyang has so far done nothing after the summit to destroy its nuclear and missile program.
Trump claimed there were hugs and kisses at the end of the G7 summit — in fact multiple diplomatic sources have described the meeting as the most acrimonious in the modern history of the West.
The President insisted that a law passed by Democrats required the separation of children from their parents when undocumented families cross the southern border. That is not correct.
The point about Trump's embroidered versions of truth is not that it's misleading but that it offers a narrative that his allies in conservative media and on Capitol Hill can inflate.
There aren't many dissidents in the Republican Party but Tennessee Sen. Bob Corker — who has the luxury of a looming retirement that permits him to critique the…