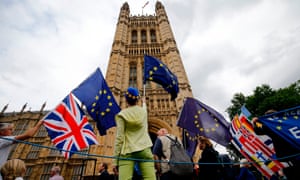 Tory rebels are refusing to back down as they attempt to secure a "meaningful" vote on how the government should respond if there is no agreed Brexit deal, despite Downing Street insisting there were no new concessions to be made.
MPs are set to decide the shape of Brexit next week, in what is coming to be seen as one of the most important votes so far on the EU withdrawal bill.
As Dominic Grieve, the rebels' chief negotiator, insisted that he still hoped to win consensus in further talks, one ally described it as "a battle for the soul of Brexit".
Dr Sarah Wollaston, one of the most prominent Tory rebels, said: "There are some who really do just want a walk-away no-deal Brexit but others, like myself, who feel just as passionately that a hard Brexit would be immensely damaging and want parliament to be able to prevent that."
Rebels believe there is still no majority in parliament for a hard Brexit and that they can muster enough support across the Commons to carry an amendment on a meaningful vote.
But Brexiters also believe that with a handful of Labour rebels and a few Tory abstentions, they can win, and they are urging Theresa May not to make any more concessions to MPs.
On Monday, peers will vote again on the so-called Hailsham amendment. It says that if by February 2019 – only weeks ahead of the exit date of 29 March – there is no deal, MPs will be empowered to direct the government. There was a majority of nearly 100 when peers voted…