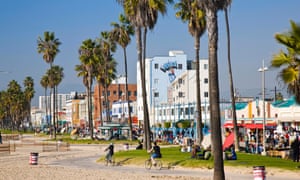 A proposal by the billionaire venture capitalist and Bitcoin investor Tim Draper to divide California into three separate states will appear on the November 2018 ballot after the "Cal 3" campaign garnered enough signatures for a statewide referendum.
Cal 3 is Draper's latest effort to break up the country's most populous state. In 2014, he spent $5.2m on a campaign to split the state into six pieces, but failed to qualify for the ballot when only about 750,000 of the 1.14m signatures collected were found to be valid.
This time around, Draper cut the number of new states in half, and cleared the requirement for petitioners, reportedly paying canvassers $3 per signature. The three new states would be Northern California, roughly comprising the northern half of the state, including San Francisco, Silicon Valley and Sacramento; Southern California, stretching from Fresno to the US-Mexico border; and California, comprising six coastal counties between Los Angeles and Monterey.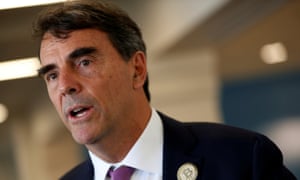 "ThreeCAs will give Californians better education, better infrastructure and lower taxes," Draper said in a statement when he launched the campaign in November. "Three new state governments will be able to start fresh, to innovate and better serve their people."
If approved, the partition would mark the first division of a US state since the pro-union West Virginia broke from secessionist Virginia during the US civil war.
But don't start adding stars to the US flag yet: even if the idea were to win voter approval, it would still have to clear numerous hurdles, including getting approval from the US Congress.
"My guess is [voters] will vote…