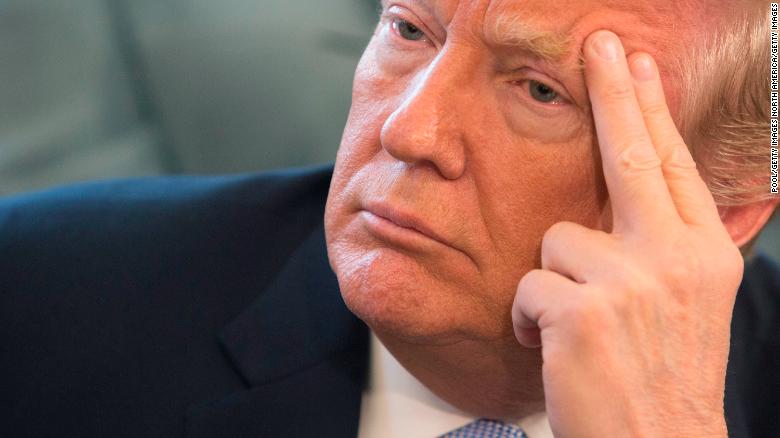 (CNN)While President Donald Trump was busy rhetorically destroying America's neighbor to the north and disrupting the broader G7 conference over the weekend, you could have heard a pin drop among congressional Republicans.
And while the President was in Singapore meeting with North Korean leader Kim Jong Un — a meeting that Republicans had decried when then-President Barack Obama said he would be open to sitting down with Kim — the response from the bulk of Republicans back home was largely celebratory.
Those are Republican members of Congress from Alabama and South Carolina, respectively. And both have been on-again, off-again critics of aspects of Trump's behavior and approach, both as a candidate and while in office. And both seem to be paying a political price for that willingness to criticize the President. Roby was forced into a runoff earlier this month with a Republican who cast her as insufficiently loyal to Trump. And now Sanford, a South Carolina Republican in the House, faces a serious primary challenge in his Charleston-area House seat from a state legislator portraying him as — wait for it — insufficiently loyal to Trump.
"[Sanford] talks about working with President Trump on the border wall," says opponent Katie Arrington in one campaign ad. "He was one of only five Republicans who refused to support our President and voted against Trump's border wall. We've all seen Mark on TV attacking our President. Who does he think he's fooling?"
Trump endorsed Arrington in a blistering tweet on Tuesday afternoon, accusing Sanford of being "unhelpful."
Mark Sanford has been very unhelpful to me in my campaign to MAGA. He is MIA and nothing but trouble. He is better off in Argentina. I fully endorse Katie Arrington for Congress in SC, a state I love. She is tough on crime and will continue our fight to lower taxes….