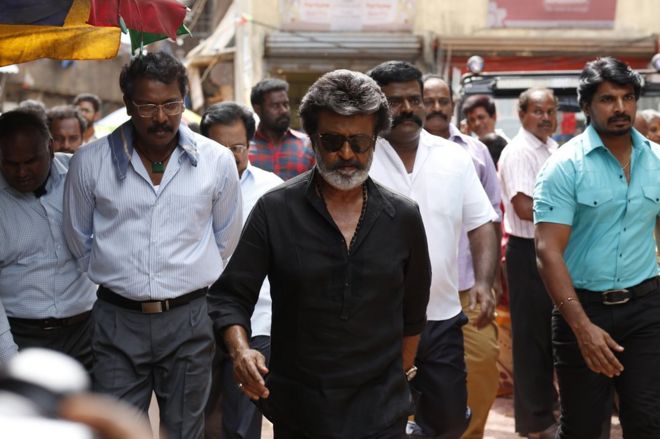 Indian superstar Rajinikanth's latest movie has released just months after he announced his political career. The film teems with working class struggles and political metaphors, writes Sudha G Tilak.
Kaala, arguably Rajinikanth's most awaited film, makes a strong statement on discrimination based on colour, ethnicity and Dalit (formerly known as untouchables) empowerment. The film, originally made in Tamil, was released in multiple languages on 6 June in more than 1,800 cinemas across India, Malaysia and the United States.
This is hardly unusual for 67-year-old Rajinikanth, who is one of Asia's highest paid actors and enjoys a notoriously devoted fan base. Off the screen he is so revered that any news of ill health has been known to have serious consequences. His following cuts across generations and even continents. His 1995 comedy drama, Muthu, was dubbed in Japanese and became a hit in the country.
Rajinikanth debuted as an actor in 1975 and since then he has often reprised the role of a working class vigilante seeking justice with comic book superhero stunts.
But Kaala is a dramatic departure from this trope. It takes an unflinching look at social and religious problems in contemporary India. The film gets its name from the hero, played by Rajinikanth, a slum lord named Kaala or black.
In a tense scene in the film, the villain, clad in pristine white, tells Rajinikanth that, "Black is an awful name".
"Black is the hue of labour; the colour of the proletariat," retorts Rajinikanth who is dressed in black throughout the film.
Subaltern swag
Directed by Pa Ranjith, the Spike Lee of the Tamil film industry, Kaala is a companion piece to his 2016 blockbuster hit, Kabali, which also starred Rajinikanth.
Kaala has already won approval from critics for incorporating themes from ancient Tamil literature and Hindu epics like the Ramayana as well as Dalit issues into the narrative. It's no mean task given the overwhelming commercial status that Rajinikanth commands.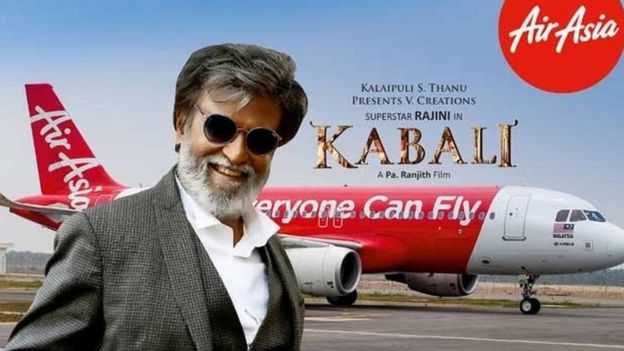 The film is set in Asia's largest slum, Dharavi, which is located in India's financial capital, Mumbai.
Rajinikanth, a slum lord, is Karikaalan (man with a charred leg). He is named after a legendary medieval emperor in southern India who is praised in Tamil lore for fighting his enemies amid a roaring fire.
But…