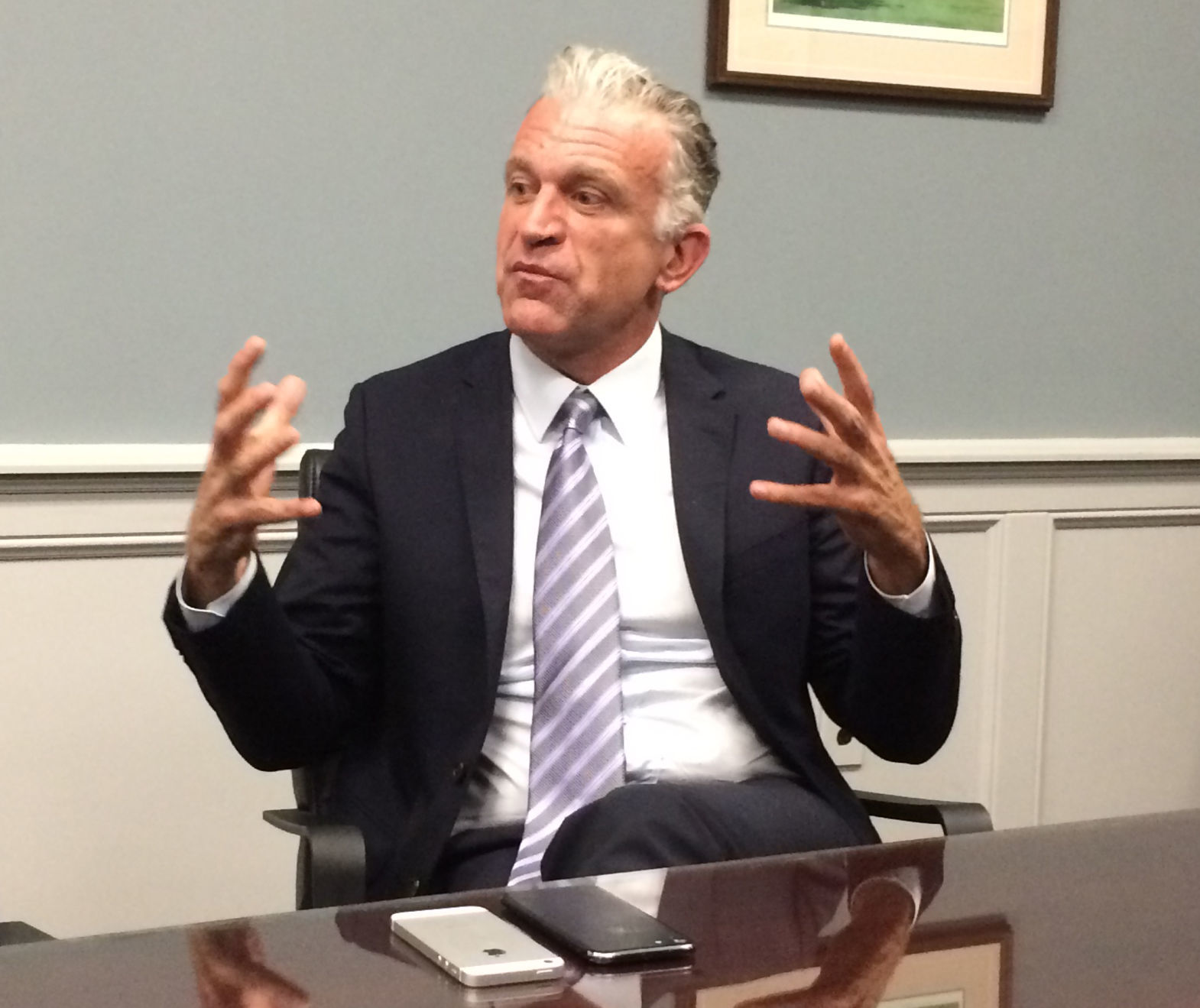 GLENS FALLS — Democratic congressional candidate Dylan Ratigan said the country will not be able to fix its problems until it gets money out of politics.
Ratigan, who is one of five Democrats running in the NY-21 primary election on June 26, told The Post-Star editorial board on Thursday that the problem in Washington is policy is being crafted to protect the interests of large institutions.
"Decisions are made to preserve those interests — even if they are at the expense of people, which they frequently are," he said.
Ratigan, who lives in Lake Placid, said another factor is gerrymandered districts that…