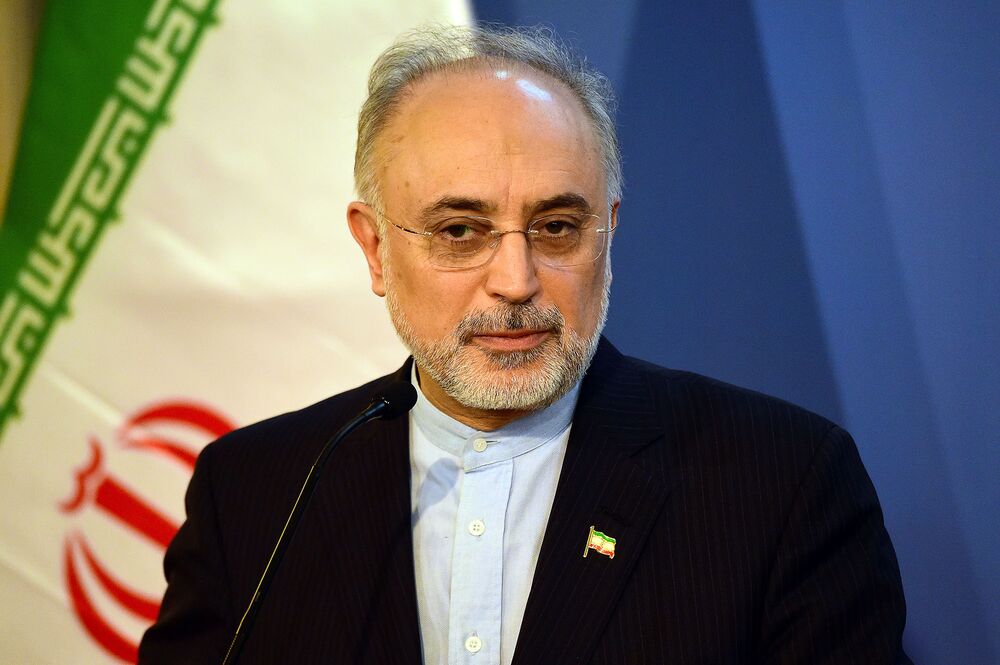 In his laboratory coat and disposable shoe covers, Iran's nuclear chief was every inch the scientist as he spoke about the latest additions to the nation's atomic infrastructure. But it was hard to miss the politics that lay just behind the talk of centrifuges and enrichment.
"Iran's capability in nuclear technology shows its scientific power," Ali Akbar Salehi, the head of Iran's Atomic Energy Organization, said in a late night television interview on Wednesday, pointing to polished equipment stacked in the background. "We could fly ahead when it comes to enriching uranium — if there weren't a nuclear deal."
That nuclear deal, struck in 2015 between Iran and six other parties, is under serious threat following the U.S. pullout last month, and Iran wants the world to understand the possible consequences if it collapses. One could be an expansion of the very enrichment activities that the accord curbed three years ago in return for relief from global economic sanctions.
Salehi said the aim was to ensure a supply of fuel for existing and future civilian power reactors. Yet a ramping-up of the enrichment program would likely bring dire warnings from countries that in the past have accused Iran of…