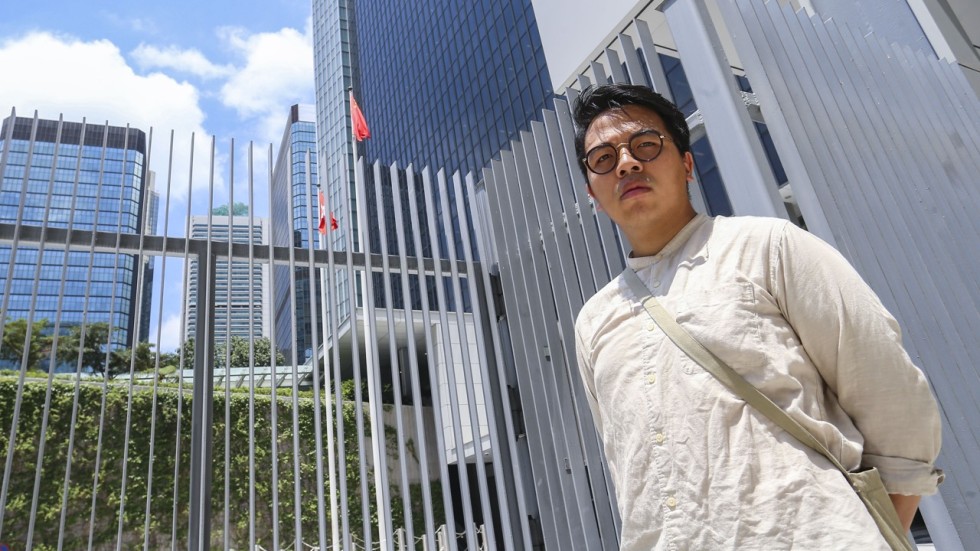 Once the most promising political party for young Hongkongers, Demosisto is going back to its roots in social activism following a shutdown in its election paths and a change in leadership.
The group that was co-founded by pro-democracy Occupy movement icon Joshua Wong Chi-fung quickly rose to prominence by winning a seat in the Legislative Council five months after its formation, but stumbled into uncertainty after its sole representative in the council was disqualified last year.
The new leader of the party, Ivan Lam Long-yin, admitted he had inherited a tough task from his predecessors.
"I am not like them, who can be influential in what they have to say," Lam said, referring to former chairman Nathan Law Kwun-chung and Joshua Wong, two of Demosisto's most well-known faces and poster boys of the 2014 Occupy movement.
That said, the 23-year-old chairman promised to keep the ship afloat and steer it in a new direction.
"Fame is not the most important factor," he said. "My responsibility is in motivating the team."
On Law's sudden announcement on May 16 to step down from the post he had held since the group's formation in April 2016, Lam said the disqualified lawmaker could have been considering taking a break from the limelight while he was in jail.
Law was sentenced to eight months in prison last August, but was acquitted on appeal in February. It was only after the Legco by-election in March, however, that the former chairman had told his comrades of the decision, Lam said.
The change of leadership came shortly before the group announced last month that it would no longer consider itself a political party, stating it would not put resources into election campaigns…