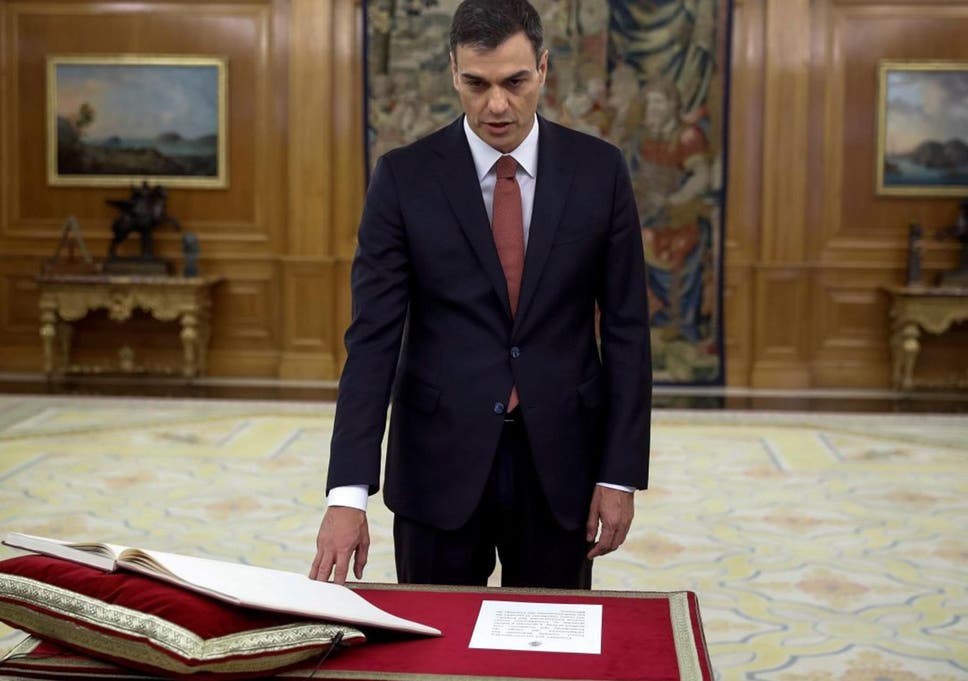 Mariano Rajoy is finally out. In a historic day, the seemingly immovable survivor of the Spanish political right was ousted on Friday from office by the Socialist Party's (PSOE) no-confidence motion, the first successful one in 40 years of democracy.
Coming on the back of last week's judgment in the Gürtel case – which saw the Partido Popular (PP) and one of its former treasurers sentenced in Spain's largest ever probe into political corruption – the prospects of success for Pedro Sánchez's tabled motion looked unlikely up until only two days ago. Now the reinvented Sánchez – despite not being an MP and with only 84 seats behind him – heads an interim government for a possible two years. This at once presents a potential car crash scenario, as well as an immense opportunity for the left.
It may be tempting, after similarly catastrophic throws of the centre-left dice, to argue that Sánchez offers more of the same – a slick, centrist career politician making a final lunge at power while presiding over a moribund 20th-century social-democratic party. But this would be a mistake – the dynamics currently at play are a good deal more open than that.
For a start, it overlooks the past year in Spanish politics. Sánchez's comeback in the PSOE primaries last year, against the odds and against the establishment within his party, was no small feat. Although Sánchez has had an afflicted relationship with the more radical new left Podemos party, the question of whether they could ever work together in national institutions in some way is now being put to the test.
Who is Pedro Sánchez? It's true that he's no firebrand like Pablo Iglesias – whose manoeuvrings in the background were instrumental in forcing this vote to a head – nor is he a Jeremy Corbyn…