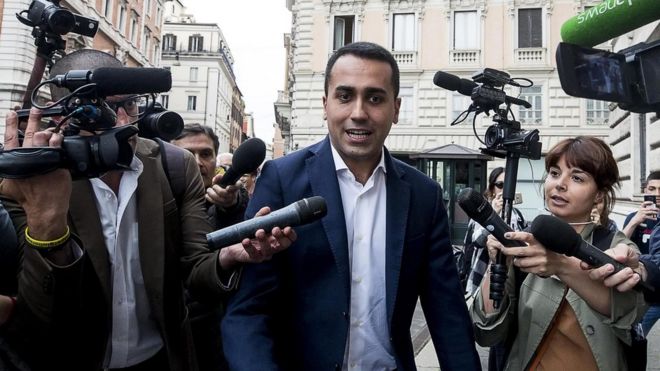 Italy is embroiled in a power struggle between Eurosceptic populists – winners of the March election – and pro-EU establishment politicians.
It took weeks of negotiations for a populist coalition to take shape, but the president has controversially vetoed it, so Italy is now back to square one.
Now the country faces an interim government – not yet in office – before fresh elections.
What makes this a crisis?
Italy's economy – the eurozone's third-largest – has been anaemic for years.
The EU and global markets are watching nervously. The eurozone's 2010-2011 debt crisis was patched up, but not solved.
President Sergio Mattarella's rejection of the populists' choice for finance minister – Prof Paolo Savona – exposed tensions over the euro. The 81-year-old economist had advocated a "Plan B" for Italy to exit the euro.
The anti-establishment populists – the Five Star Movement (M5S) and the League – were enraged by President Mattarella's veto.
The new prime minister-designate, Carlo Cottarelli, is an International Monetary Fund (IMF) veteran close to Brussels technocrats, solidly pro-euro and pro-austerity. He is known in Italy as "Mr Spending Review" and "Mr Scissors".
How does it rate on the scale of Italian crises?
Pretty high. But Italy is no stranger to political turmoil. It has had 64 governments since World War Two.
M5S leader Luigi Di Maio called for President Mattarella to be impeached. League leader Matteo Salvini suggested that Germany was behind the president's veto; but Italy was not a "colony", he said.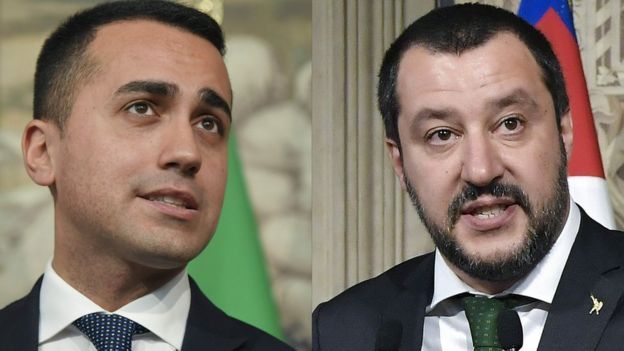 This stand-off is new territory for Italy, because populists won an unprecedented popular mandate to govern – the first time they have achieved that since WW2.
So the proposed caretaker government will have to tread carefully. Mr Cottarelli says new elections will be held in early 2019, or after August if he fails to survive…