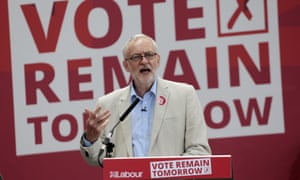 The number of Labour leave voters in each constituency could be lower than previously thought, suggesting MPs in pro-Brexit seats who fear being punished at the ballot box unless they adopt a hardline stance could be worrying unnecessarily, a campaign group has said.
In a study of all 650 UK parliamentary seats, the pro-remain group Best for Britain found numerous examples of Labour-held constituencies where remain supporters outnumber the MP's majority.
The group has briefed many MPs on its findings in the hope of emboldening Labour politicians who had been reluctant to push the party leadership to support staying in the European Economic Area because of constituents' views.