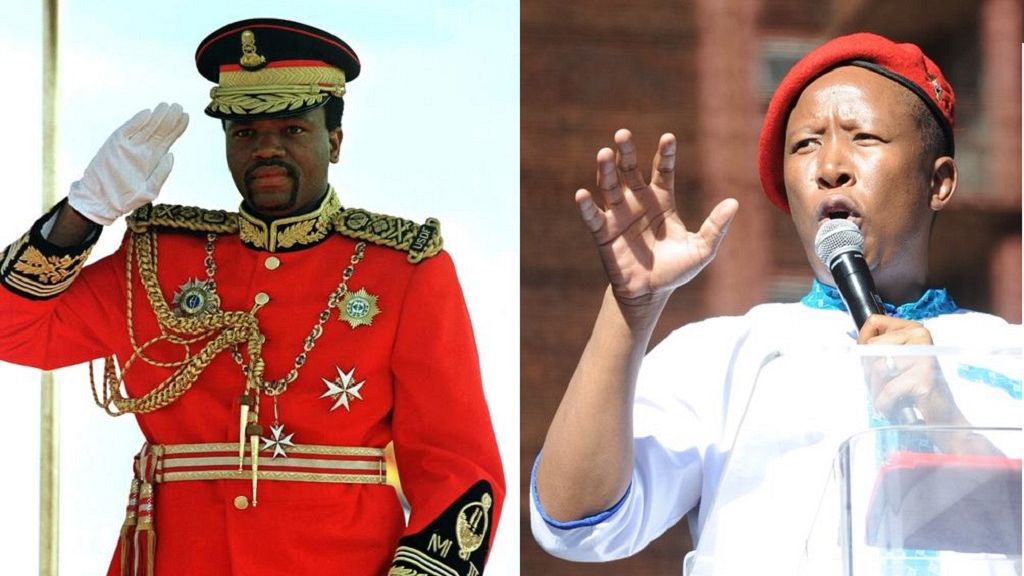 South African politician Julius Malema says the King Mswati of eSwatini (formerly Swaziland) should leave politicians in the country to thrive.
According to Malema, who leads the Economic Freedom Fighters (EFF), South Africa's third-force party, Mswati could go ahead to marry as many women as possible but his inteferance in the freedoms of citizens was unacceptable.
Whiles speaking at an EFF event to mark the African Day 2018 in the city of Tshwane, Malema praised Mswati for opting to remove the colonial name Swaziland and to replace same with eSwatini.
… release the political prisoners in Swaziland. We want total freedom in Swaziland. We don't want the king to interfere with the freedoms of the people of Swaziland.
"Here at home, eSwatini,…