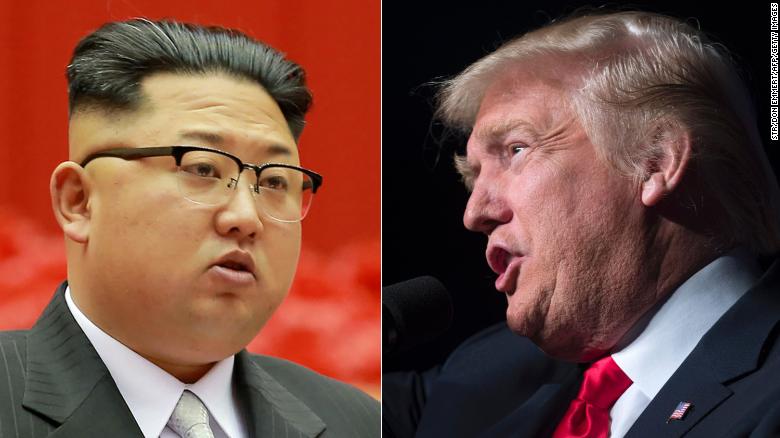 (CNN)A North Korean official has lashed out at US Vice President Mike Pence and said Pyongyang is ready for a nuclear showdown if dialogue with the United States fails.
Choe Son Hui, a vice-minister in the North Korean Foreign Ministry, said if the US continued on its current path, she would suggest to North Korea's leadership that they reconsider the planned summit between President Donald Trump and North Korean leader Kim Jong Un.
"Whether the US will meet us at a meeting room or encounter us at nuclear-to-nuclear showdown is entirely dependent upon the decision and behavior of the United States," Choe said in comments carried by North Korea's state-run KCNA news agency Thursday.
North Korea is known for its fiery rhetoric, but these latest comments are particularly noteworthy because they come directly from a high-ranking official and so close to the summit — which is scheduled for June 12 in Singapore.
"It's clear that the North Koreans feel the White House doesn't get it," said Jean Lee, the director of the Hyundai Motor-Korea Foundation Center for Korean History and Public Policy at the Wilson Center.
Choe took particular issue with Pence's remarks about US National Security Adviser John Bolton, who said the US would look to the negotiations with Libya during the early 2000s when dealing with North Korea.
"There was some talk about the Libya model," Pence told Fox News' Martha MacCallum. "As the President made clear, this will only end like the Libya model ended if Kim Jong Un doesn't make a deal."
When MacCallum said that some people may have seen Bolton's comments as a threat, Pence said "I think it's more of a fact."
North Korea has long cited Libya's case as the reason it needs nuclear weapons. Less than a decade after Moammar Gadhafi agreed to abandon its nuclear aspirations in a deal with the United States, he was ousted from power and killed with the help of NATO-backed forces.
"They (the North Koreans) are very proud, they don't like being bullied and they certainly don't like the repeated references to Libya and the repeated reference to its poverty," Lee said.
Adam Mount, the director of the Defense Posture Project at the Federation of American Scientists, believes Pence's comments were the "most explicit regime change threat yet" from the Trump administration.
"The Libya analogy is deliberately inflammatory. It never applied to North Korea and is useful neither to convey resolve or to set expectations on nuclear issues," he told CNN in an email.