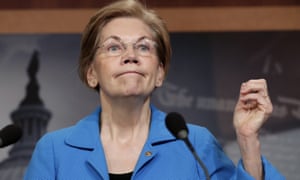 The Democratic liberal figurehead Elizabeth Warren and rising star Cory Booker have a message for left-of-center religious leaders in the era of Donald Trump: keep the faith.
The luminaries of the progressive left drew standing ovations – and calls to run for the White House in 2020 – as they laid out a moral case for resisting Trump's agenda in a pair of speeches in Washington on Tuesday.
"Our fight is a righteous fight," Warren, the senator from Massachusetts, told a rapt gathering from the pulpit of the Metropolitan African Methodist Episcopal church.
"These are the moments that matter in ministry and in history when your back is up against the wall and you're forced to defend your beliefs on every front," she continued. "As a believer you have two choices: you can back down or you can get in the fight. I don't know about you this evening but I will fight back."
Warren and Booker spoke hours apart at the week-long conference, the annual Festival of Homiletics – the art of preaching – which drew hundreds of preachers and seminary students from mostly Christian denominations.The theme of this year's conference is "Politics and Preaching".
Senators Warren and Booker – the only politicians scheduled to address the festival – are high on the list of possible 2020 contenders for the Democratic nomination.
The religious right has had a dominating influence on the Republican party's agenda for decades, while, on the left, the relationship between religious progressives and the Democratic party has been more complicated. Though Democratic leaders and liberal candidates often discuss their personal faith, the party has largely adhered to the constitutional separation of church and state.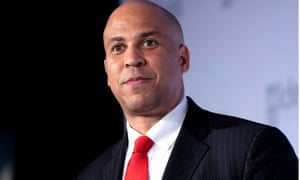 But with Trump bursting into the White House with…