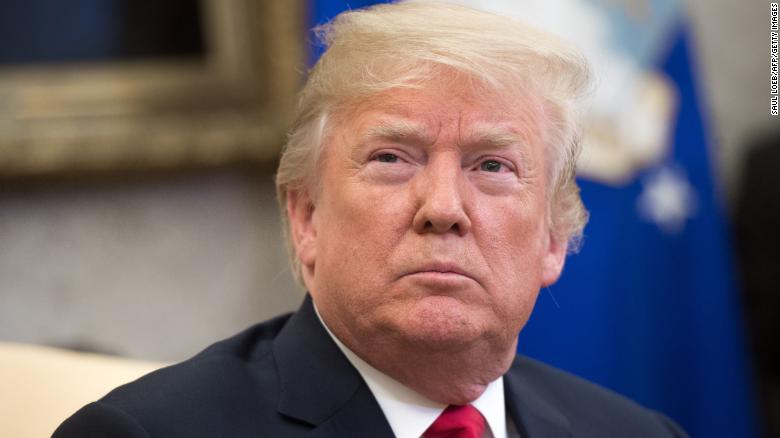 Washington (CNN)President Donald Trump has wrenched the United States back to the brink of a constitutional showdown after a weekend of rage culminated in his demand for an investigation into claims that the Obama administration inserted a spy in his 2016 campaign.
Trump's power play injected fresh intensity into his escalating political offensive against the Justice Department and renewed worries he is barging across long-held boundaries between the judicial system and the Oval Office.
It also raised potential scenarios that would threaten the integrity of US governance: first, that Trump could use his power to go after a political opponent and, second, that he means to derail or even end a criminal probe into his own conduct.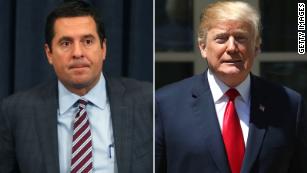 His gambit Sunday also fits into an effort by the White House, Trump's allies on Capitol Hill and conservative media cheerleaders to muddy the reputations and any eventual findings of special counsel Robert Mueller's team as well as to cement the President's political base.
Trump's fury peaked with a tweet that coincided with cresting coverage on conservative media of the unproven claim that an FBI confidential source in the Russia investigation could have been a spy sent by Obama administration officials to damage Trump.
"I hereby demand, and will do so officially tomorrow, that the Department of Justice look into whether or not the FBI/DOJ infiltrated or surveilled the Trump Campaign for Political Purposes – and if any such demands or requests were made by people within the Obama Administration!" Trump wrote.
Shortly after his outburst, the Justice Department said its inspector general had been asked to assess whether there was any political impropriety in the use of the confidential source, as part of an existing probe into aspects of the Russia investigation.
Deputy Attorney General Rod Rosenstein, who is overseeing Mueller's activities, said in a statement, "If anyone did infiltrate or surveil participants in a presidential campaign for inappropriate purposes, we need to know about it and take appropriate action."
It was possible that Rosenstein punted the matter to the inspector general to avoid a direct face-off between the White House and the Justice Department.
But his move poses a fateful question that could be answered as soon as Monday: will the President flex his muscle further to demand the Justice Department turn over documents on the source to his allies on Capitol Hill? That action could potentially force senior officials in the department to consider whether to remain in their positions.
Were Rosenstein to resign under pressure for instance, it could help Trump if he is able to eventually install an official that might be hostile to the Mueller investigation.
There appears to be nothing illegal in Trump's demand for a Justice Department investigation — just as in practice, he had the authority to fire FBI Director James Comey last year.