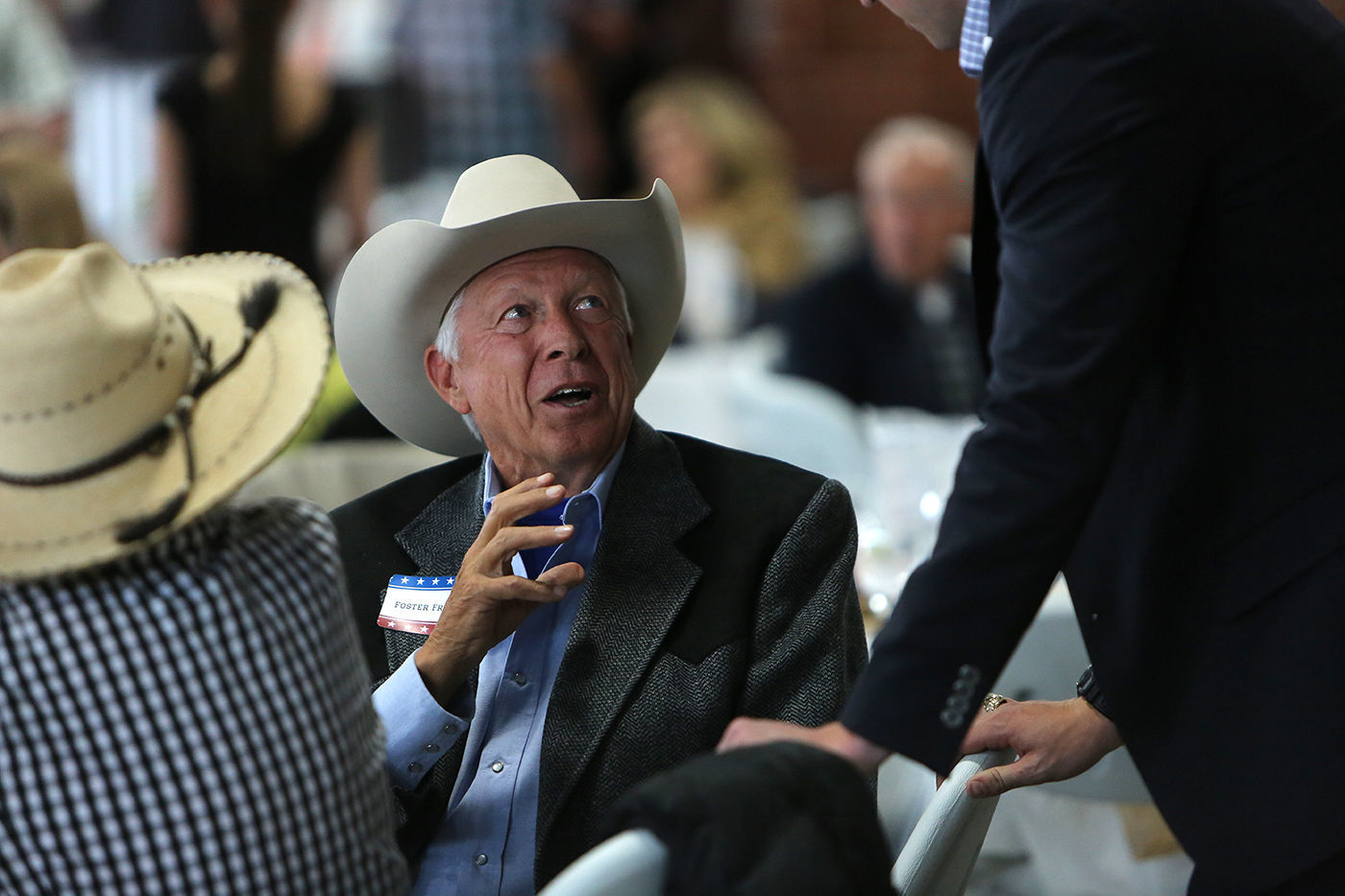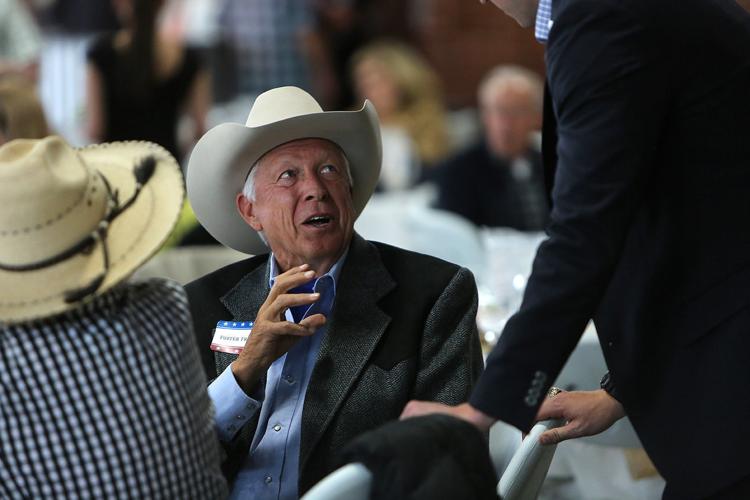 Happy Monday! Welcome to 307 Politics, where it's all governor's race news all the time. Speaking of that, send tips on other interesting races my way. I know there are a couple legislative seats in play, and John Barrasso's Senate race continues to hold my attention, but if you think I'm missing something, please let me know. As I mentioned last week, I'm no longer the state politics reporter for the Star-Tribune, so the only email address I have access to is arnorosenfeld@gmail.com and you can reach me there or @arnorosenfeld on Twitter.
Foster Friess is not quite Donald Trump
Foster Friess sits with his hands in his lap. Wearing light-wash blue jeans and his now-signature leather jacket, he looks at the camera and gestures out the window of his private jet.
"What a great day in Wyoming!" Friess says, as the camera pans left. "Look at this rainbow."
The day looked gray and overcast, though Friess' jet was soaring over a pretty nice rainbow.
I spoke to handful of Wyoming political observers for a long article on Friess' bid for governor. They all disputed that Donald Trump's unexpected presidential victory had paved the way for Friess, another wealthy guy who dabbled in politics for years but has never held public office.
State races in Wyoming are simply different than presidential campaigns, they said, and Trump's continued popularity in the state — so high that one insider told me statewide candidates had to steadfastly support Trump if they want to stand a chance — doesn't mean voters will change their standards in the governor's contest.
I think there's another factor at play here: Trump is something of a singular figure. While Friess appears to share many of Trump's weaknesses, it's not clear to me that he shares Trump's strengths — for better and for worse.
For Friess, the most obvious overlap with Trump is that they are both wealthy guys with longtime interest in politics who never ran for public office, until they did. Add on the pair's tendency to ad-lib and penchant for controversial comments, and a deeper parallel starts to emerge.
But, arguably, Trump won the presidency despite his inability to string together coherent sentences, not because of it. Encapsulated in his "Make America Great Again" motto, Trump was able to capture a broad national mood in a way that I'm not sure is possible to do in Wyoming.
When covering Casper City Council, I noted with interest the way that ostensibly very conservative Council members supported programs that have become largely anathema on the American right: public assistance to the poor, mass transit, government subsidies for private businesses or programs that could theoretically be seen as competing with them. While I only covered City Council for about one year, I heard from several people how some of the most conservative members had quickly moderated after being elected. That's because it's really easy to rail against generic "welfare" policies — they breed dependence, go to the undeserving, etc. — but much harder to reject a funding request from the director of your city's food bank. It's easy to say that the "government" should never be involved in private enterprise, but much harder to allow the Casper Events Center to shutter for lack of a hefty city subsidy.
In other words, the closer government is to the people, the harder it is for politicians to use generic examples, dodge straightforward questions or simply lie….