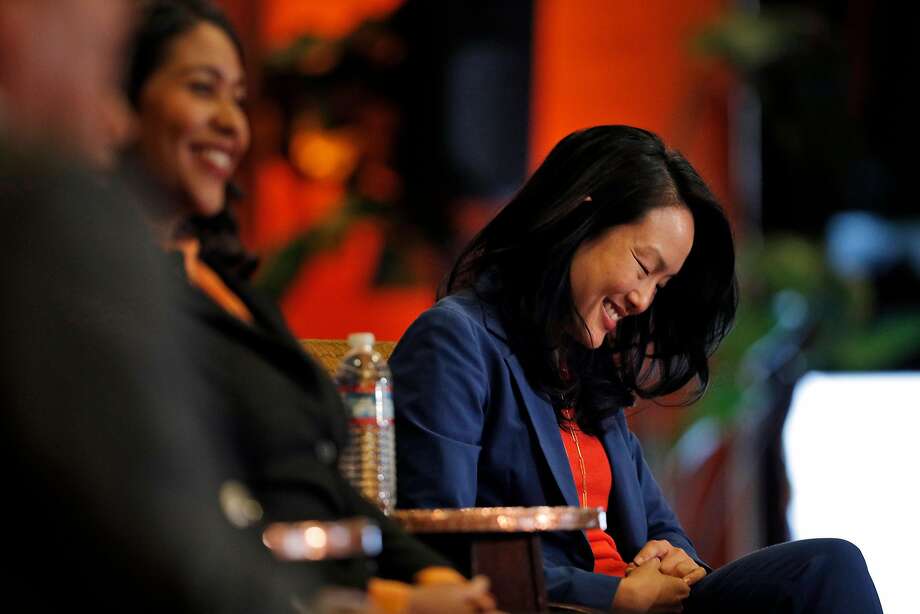 Upcoming political events in the Bay Area.
MONDAY
S.F. mayoral forum: Commonwealth Club hosts a discussion with eight mayoral candidates. Event is sold out, but will be live-streamed here. Overflow seating in the Toni Rembe Rock Auditorium may be available. 6:30-8:30 p.m., 110 Embarcadero, San Francisco. More information is here.
Barbara Lee town hall: Rep. Lee, D-Oakland, holds a town hall with Alameda County Supervisor Keith Carson and Albany Mayor Peggy McQuaid. 7-8:30 p.m., Albany Community Center, 1249 Marin Ave., Albany.
Voter information: The League of Women Voters of North and Central San Mateo holds a voter information session. The first part of the program will provide an overview of where, when, and how to vote in the county, which is implementing a new system giving residents more ways and more days to vote. The second part is a nonpartisan analysis of the five initiatives on the state ballot and Regional Measure 3, which would raise bridge tolls to pay for transportation projects. 7 p.m. at the San Carlos Public Library, 610 Elm St. More information is here.
TUESDAY
Pro-Palestinian rally: Rally to commemorate the Nakba, the expulsion and exodus of Palestinians from what became the state of Israel, and to protest Israeli…