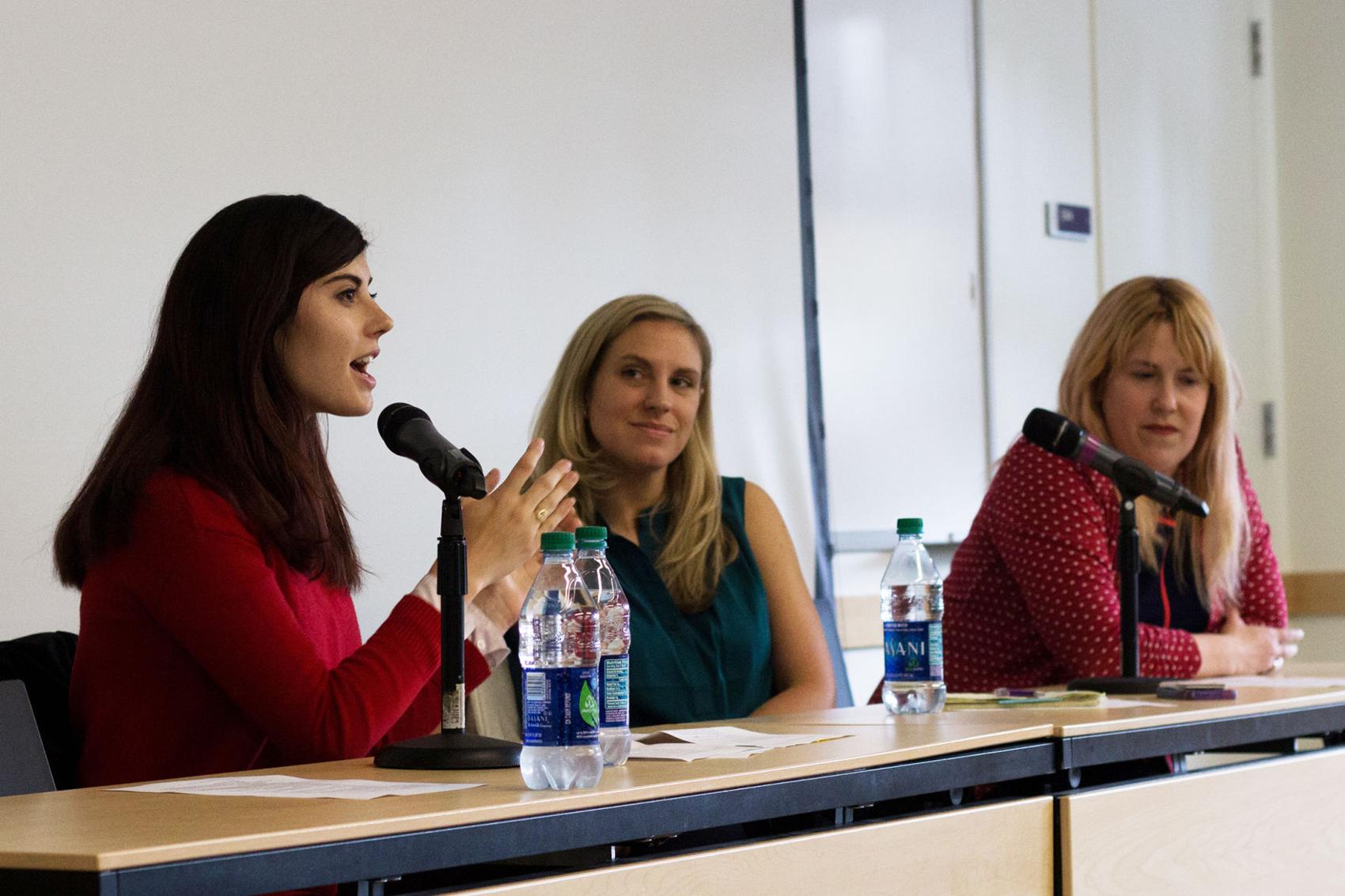 Women who run for political office still face obstacles that their male counterparts do not, members of a panel on "Women in Politics" said Thursday night at the HUB.
"The money and the people who really make the decisions are still old white men," said Katy Ozog, deputy political director of Washington Senate Democratic Campaign. "That's frustrating all the time. And you run into the wall of patriarchy pretty regularly."
Panelist Anita Yandle, who is a government affairs associate at Washington State Association for Justice, shared that sentiment with her own narrative as a woman in the legal profession.
"I'm navigating every day that I'm in Olympia a system that is not designed for me," Yandle said. "I stick out like a sore thumb. Everyone assumes at all times I am the intern, the assistant or someone's legislative aide, not that I am a lobbyist."
Yandle also said that it is still not as easy as it should be for women to run for office.
"Running for office is not women-friendly," she said. "It's not friendly for people that aren't rich….